Transcendent action entertainment "Witchblade" starts delivery on GyaO from January 6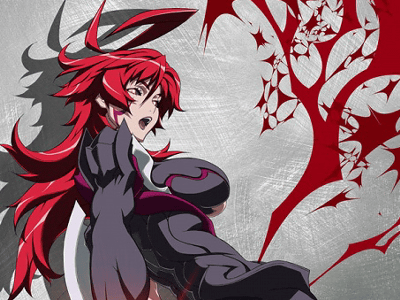 GONZO's transcendent action animation "Witchblade-WITCHBLADE-"Will be delivered on GyaO animation from January 6 (Tue). Although the original is American comic books that have been written since 1995, it was all original except for the setting of "Mysterious life form · Witchblade", which was broadcasted from April to September 2006.

Details are as below.
Witchblade | Anime · Game special program | Free video GyaO [gao] |

"Witchblade" is set in Tokyo in the near future, the bond between the hero Masayo and his daughter · Rikozo who became the wearer of the mysterious strongest weapon "Witchblade", and the self-contained weapon "EXCON" A story depicting the battle of.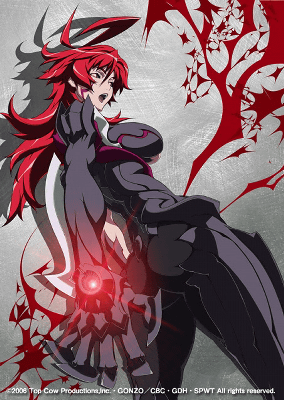 Delivery starts from 12:00 on January 6 (Tuesday), and two talks are distributed every Tuesday.

◆ Cast
Masanori Amaga: Mamiko Noto
Riko Tomoya: Aki Kanda
Morio Takayama: Koyama Koyama
Renna Su Mine: Mikie Sonzaki
Tsuzuki Shiori: Shizuka Ito
Yuusuke Tozawa: Masanari Matsukaze
Mariko Nazuki: Maiko Ito
Mr. Cho: Kashii Shoto
Naomi: Itaki Saka
Hiroki Segawa: Kenichi Suzumura
Masaya Wadabe: Hiroshi Nakadatsura
Rie Nishida: Samiko Tamagawa
Maria: Mizuki Nana
Aoi: Ono Ryoko
Asagi: Akino Watanabe

◆ Staff
Original: Top Cow Productions, Inc.
Director: Hironori Ohashi
Series composition: Yasuko Kobayashi
Character design · Total drawing director: UM no Makoto
Concept design · Concept design: Shinya Ogura
Design Works: Kazuyuki Matsubara
Color design: Yuko Sato
Art director: Higashi Junichi
Photographer: Yoko Kinoshita
Edit: Kiyoshi Hirose
Acoustic director: Kawahito Meida
Sound Production: Magic Capsule
Music: Mr. Takemi Haruomi
Animation Production: GONZO
Production: Chubu Nippon Broadcasting, SKY Perfect Wellsink, GDH