What is the bid price for the Beatles' first contract?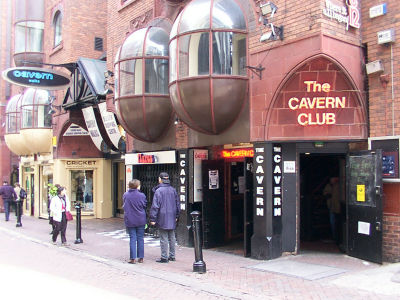 It seems that the Beatles' first record contract has been exhibited in the auction and bidding for a very high price by the collector. Although it is the item of a fan drooling that it says to each member's autograph and the address of my parent's house, how much did it cost?

Details are as below.Entertainment Examiner: The Beatles first contract fetches $ 211,597

The BeatlesJanuary 24, 1962To the managerBrian EpsteinI signed a contract for 5 years, but the agreement at that time was exhibited in the auction as the first contract as the Beatles and it seems that it was bidding for 21,1597 dollars (about 19.6 million yen) by individual collector. This auction is in the UKThe Fame BureauSponsored byLive AuctioneersThe bid price of this time is the highest in the auction organized by the auction house outside the United States through Live Auctioneers.

This is the contract. I spell it 4 pages.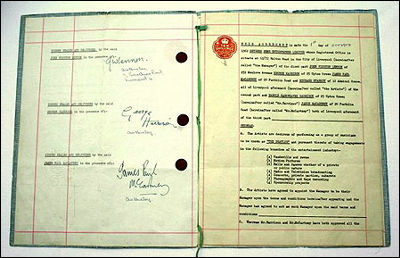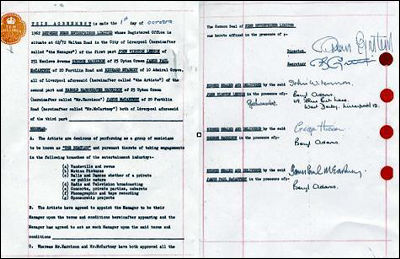 According to Brian Epstein's autobiography, four of the Beatles signed on January 24, but Epstein signed in the beginning in order to not lock the four people if they failed to fulfill the promise to get on with a major recording contract He said he did not do it. Thereafter, there is an episode that I signed up feeling that I fulfilled my promise on October 1 of the same year, contracted with EMI and contracted first sale "Love Me Do" on the same day.

The date of October 1 and the address of four people etc.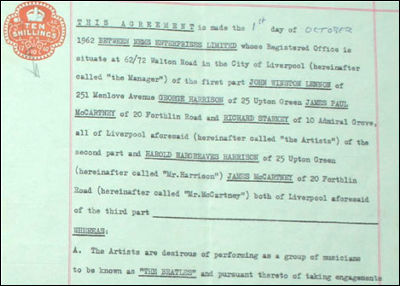 Sign. From above Epstein, John Lennon, George Harrison, Paul McCartney (real name James Paul McCartney)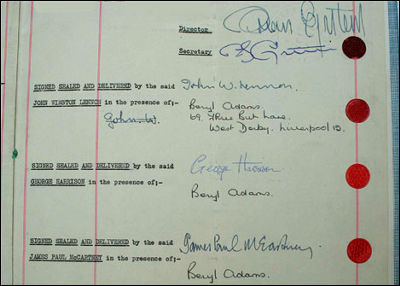 As John Lennon mistook the place to sign, you can check that it writes "John. W." And erases it with a line.

In addition, there were also signatures of Paul McCartney and George Harrison's fathers (Harold Harrison and James McCartney) who had not reached 21 years old (UK adult age) at the time in the contract, Beetle · Mania It may have tickled my heart.

As the contract was updated on 22nd January 1963, it is said that the signature of all the members is also included at that time. It seems that it is thought to be very important both in music history and in British history.
in Note, Posted by darkhorse_log