Accessories that can check alcohol on iPod "iBreath"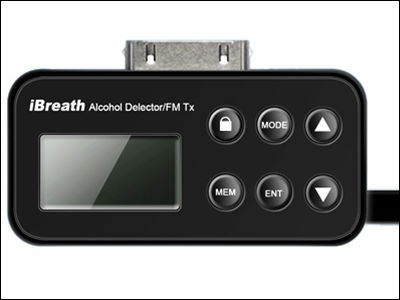 The iPod accessory market is wide and deep,Toilet paper holder and iPod dockAlthough some strange items such as are also appearing, there seems to be a slightly different accessory for iPod users who drink alcohol.

Details are as below.
IBreath Breathalyzer for iPod and iPhone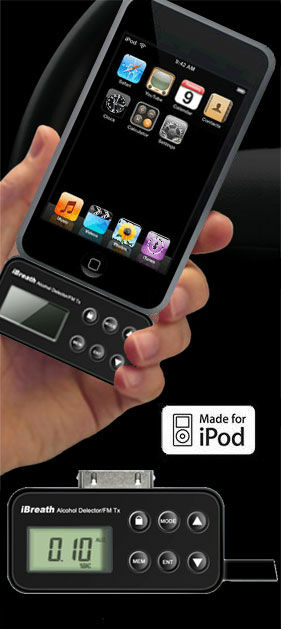 This product named "iBreath". Its identity is a breath alcohol detector that connects to various iPods (informally, but also to the iPhone), no power supply required. Pull out the tube that is convoluted in the main body and breathe in for 5 seconds to measure alcohol content of expiration and tell us whether it is a level that you can legally drive. If it is judged that you can not drive, you can set a timer and notify the next measurement time with an alarm. Also, when you clear the test and drive a car, you seem to be able to use it as an FM transmitter to send music to the car stereo.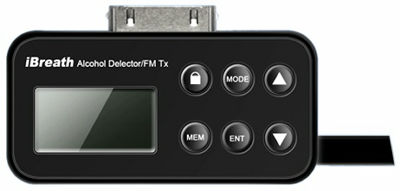 The package looks something like this. The young man seems to have been questioned by the sheriff.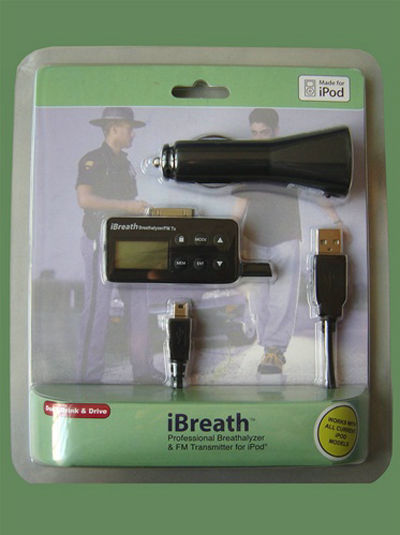 In the United States this product sold at a list price of $ 89 (about 8200 yen)Sales also started in the UKIt seems that the price is 55 pounds (about 7600 yen). I think that if it is released in Japan, it is perfect for the future year-end party season.