Apple fanatic cultivated real apples with Apple logo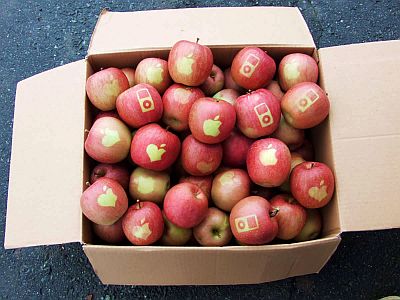 A Japanese Apple fan found a way to naturally grow Apple-branded apples, and revealed his technique on his blog.

Read on for details and more pictures.
:: Blog!NOBON | iPhone wallpaper - Apple on Apple ::(more pics on the site)

Around the beginning of October, the Apple lover cut out the company's logo and silhouette of iPod on sticker sheets, and pasted it on apples on an apple tree he owns in a nearby orchard.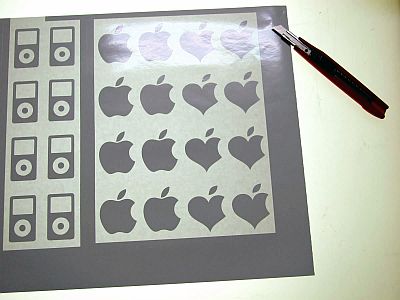 The covered area wasn't exposed to sunlight while the fruit ripens.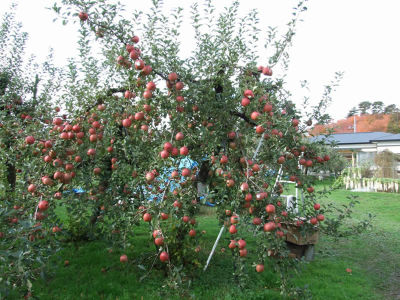 A month later, harvest came in with anticipation.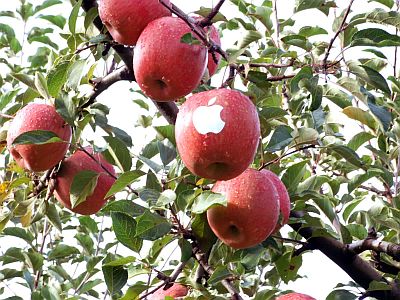 The stickers peeled off, the designs revealed.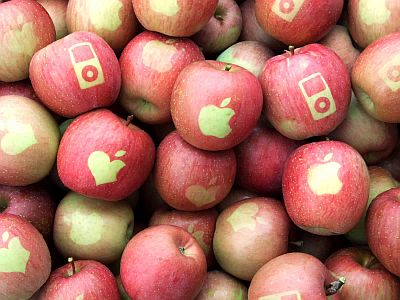 The fruit is Fuji apple. Looks delicious !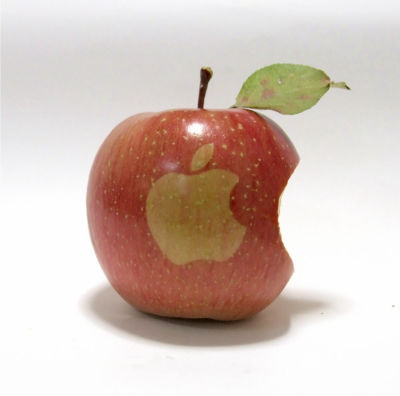 You can download some cool "Apple on Apple" wallpapers for iPhone and iPod touch from the following link.

:: Blog!NOBON | iPhone wallpaper - Apple on Apple ::

People seem to be creating Apple fan-art using fruits and vegetables all over the world, but it looks like this was the very first attempt at growing Apple-apples. Clever !

Retro Apple Logo fruit salad on Flickr - Photo Sharing!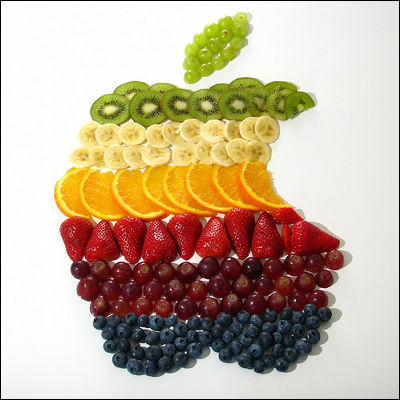 Apple Pumpkin/Pumpkin Pictures - Mac Forums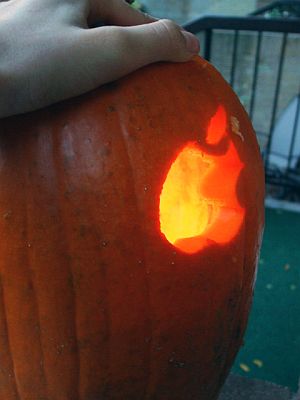 Related Posts
World's Sweetest iPhone Cover - GIGAZINE

This article was originally posted in Japanese at 11:58 Nov 12, 2008.
in Note, Posted by darkhorse