Overly competitive battle, reserved sale of Nintendo DSi ends in just 20 minutes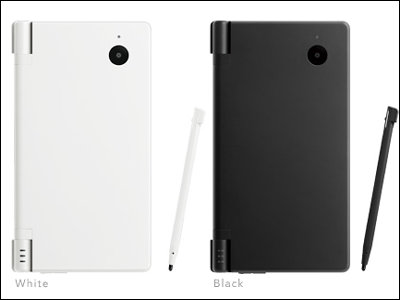 Yesterday at GIGAZINEReservation of Nintendo DSi beganI told you that it was sold out in 20 minutes how it sold out.

I could imagine that it will be a harsh competition, but it seems it was more severe than expected.

Details are as follows.
Reservation of Nintendo DSi of amazon.co.jp, starting from 11: 00 on 23rd. Sold out in around 20 minutes (WindowsCE FAN)

According to the article of WindowsCE FAN, it is said that reservation sale of Nintendo DSi was done on Amazon.co.jp from 11:00 on October 23. And both the white and black of Nintendo DSi were sold out in about 20 minutes.

It is expected that the number shipped on the first day will be between 20,000 and 300,000It is Nintendo DSi, but how many people do you get on? People who want it by all means, it may be one hand to try to reserve for work on the way back from work today, such as Yodobashi cameras that accept shop front reservations at some stores from today.