New-model Nintendo DS coming out within the year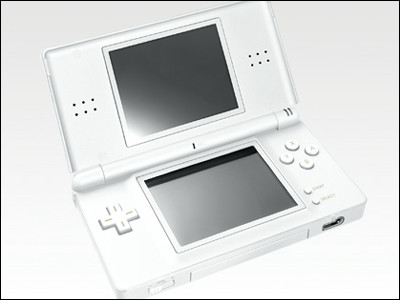 It's been a while since the rumor of a new model Nintendo DS has started, and finally we've got concrete information. The new model is to be put on the market before the end of the year, in time for holiday shoppers.

Sony has recently announced the release of "PSP-3000" with high-class LCD, which of course would be DS's archrival in the portable game console market. What did Nintendo came up with to compete?

Read on for details.
(Japanese)A camera, music regenerated function is added to Nintendo DS

According to the report of Nihon Keizai Shimbun, Nintendo will release the new-model machine of Nintendo DS within this year, at the price around 20,000 yen (about 200 dollars).

The LCD will be larger than its predecessor and it will be equipped with a digital camera, with potential usage such as making game characters with you and your friend's face. The wireless communication function will be enhanced in the new model, and could be considered as a mobile information terminal receiving contents such as maps and news via Public Wireless LAN.

Carries a SD memory card slot which enables you to exchange data between the DS and Wii.

Debut first in Japan, with expected several hundred thousand sales. Overseas sales details will be decided due to that trend.