A car remodeled for Bat Mobile will be offered for sale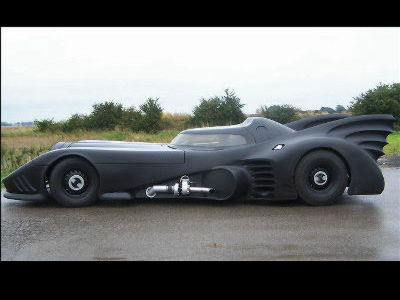 It seems that cars remodeled to the car "Bat Mobil" on which Batman is riding are put on sale. As I looked at the photos, they are in excellent condition and look very beautiful. Despite having taken time and effort to remodel it, did you decide to sell it?

Details are from the following.Batmobile copy costs £ 150k | The Sun | News

Phil Garlick (52) is the name of the man who created this bat mobile. I spent 150,000 pounds (about 30 million yen) and a 2 year remodeling period, and finally I finished it. In the initial plan of remodeling, it seems that the budget was 70,000 pounds (about 14 million yen) and the production period was 18 months, which was remarkably corrected. This batmobile isBatman · ReturnsIt was said that it remodeled image of the bat mobile which appears in.

Picture of the front.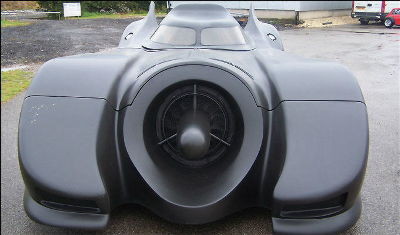 The back is also firmly incorporated.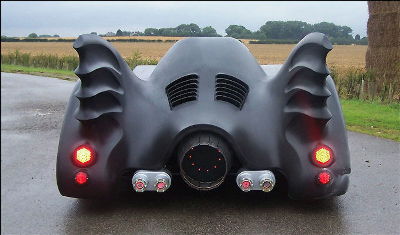 Horizontal form is cool too.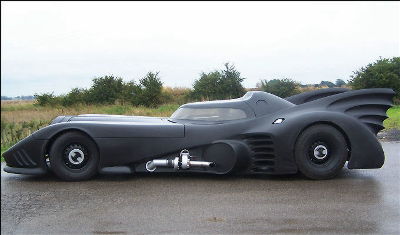 Unfortunately, Bat Mobile is unable to run on public roads due to various circumstances, so I decided to sell it after all. I'm wondering what kind of people this bat mobile is going to bring.

Below are a lot of batmobile toys and so on. Interested people please.
Bat Mobile Factory BATMOBILE FACTORY
in Note, Posted by darkhorse_log