Illustrated until the Disney movie is completed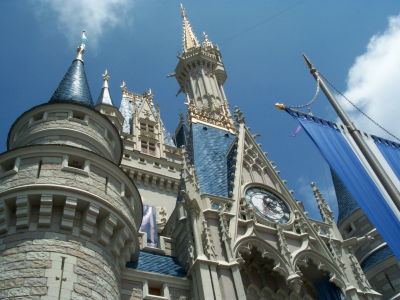 Speaking of Walt Disney, I have created various movies such as Mickey Mouse and Snow White, but there seems to be some form of how the instruction system is moving until the movie is completed. As you can see from this figure, how strong the supervisory authority is, it can be said that the film making depends on the supervision.

Details are from the following.Disneyorgchart1.jpg (JPEG image, 1200 x 1340 px)

First of allWaltI asked the director to produce a movie.




Afterwards, the director will give instructions to animation · music · sound effects · camera work · edit · layout etc. It seems that it is also possible to indirectly issue instructions for painting and others. In this way, it can be said that the director can give instructions in all sessions.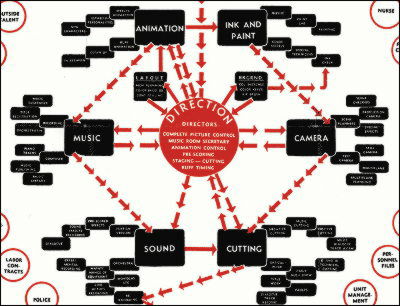 Eventually it will be in shape and screened on the screen.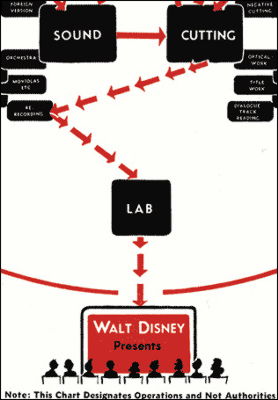 Looking at the whole it looks like this.



Overall, every session has the influence of the director, and depending on the skill of the director it seems that it will decide what the work will be like.

By the way, Disney's latest work "Wall-E" will be screened in December.
WALL · E / Wally
http://www.disney.co.jp/movies/wall-e/

The manager of Wall-EAndrew Stanton (Andrew · Stanton)Mr. Until nowBug's LifeYaFinding NemoI'm looking forward to seeing what Wall - E is doing.
in Note, Posted by darkhorse_log