Ten private islands I'd like to visit because it's OK at once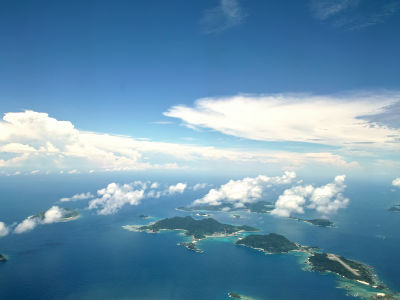 BeforeIt seems that you can buy ownership of a beautiful island in the South Pacific for about 40 million yenAlthough there was a story saying, there seems to be various private islands in the world that are resorts. I would like to go because it is good at once, will such opportunities come around?

Details are as below.
1.Isla de sa Ferradura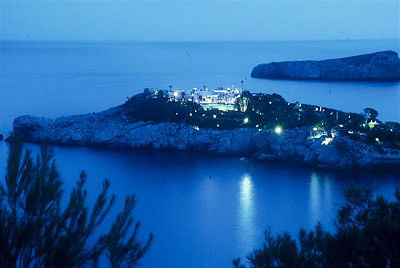 To the Balearic Islands in the western Mediterranean, east of SpainIbizaThere is Isla de sa Ferradura in the northern part of San Miguel Bay. The size is roughly 14 acres (about 57,000 square meters), it is sunny for 300 days a year and is blessed with a view of the blue Mediterranean Sea.

Islands can be rented for $ 230,000 per week (about 25 million yen), but most people will not even be able to experience the vacation on this island. The price of the island is 39.7 million dollars (about 4.3 billion yen).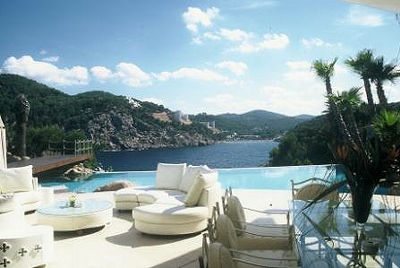 2.Cabbage Cay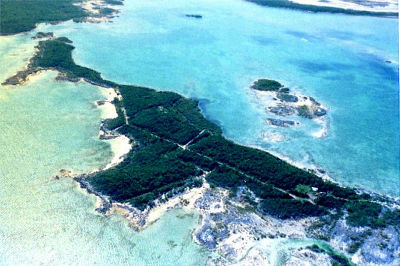 The BahamasCabbage Cay in Cabbage Cay is an island of 35 acres (about 140,000 square meters) and is located in the bay of the second largest Erucella Island in the Bahamas. Access to the island is guaranteed because the road is coming up to the island. On the island there are three beaches, with plants growing, there are unusual wildlife and facilities to surprise. Especially turtles, birds and fish are rich in variety. It seems that sailing is quite fun. Price of 2.5 million dollars (about 270 million yen).

3.Cerralvo Island(Serarbo Island)



Serralbo islandCortez Sea (California Bay)It is an island of 60 square miles (about 155 million square meters, about 1.6 hectares) floating on the ground, and development is not progressing much. Originally because of the volcano, it is becoming a mountainous area overall. The sea area with the island is most suitable for big fishing, and on sandy beaches it can take Mexico's warm sunshine. Even if there are several mansions for a huge island it is unlikely that we will meet with neighbors, and privacy is securely protected. The distance from the mainland is only 30 miles (about 50 km), and the price is 35 million dollars (about 3.8 billion yen).

Four.Singer Castle on Dark Island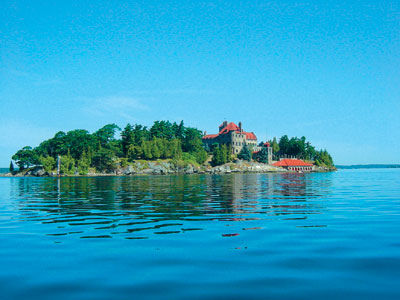 The St. Lawrence River flowing across Canada's Ontario State and the American New York River has a vast river width and is dotted with many islands. One of them is Singer Castle on Dark Island. It is not because the island is famous because there are tropical jungles and white sand beaches, because there is an old castle more than 100 years ago. The castle was built by Fredrick Bourne, president of the sewing machine company as a summer resort for hunting huts and families in 1905. It also has a tower and a hidden passageway and can be literally the mainland of the country's best castle. You can only move to the island with a helicopter from New York or Toronto.

It is not available for sale, only rental is possible.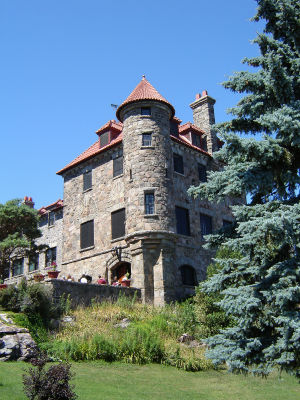 Five.Necker Island(Neckar Island)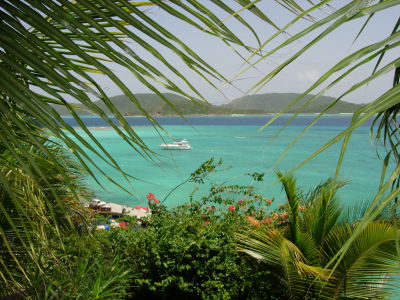 UK multinational corporationsVirgin groupChairmanSir Richard BransonWas a man of great success as a businessman and adventurer and was a deserted island in the Caribbean Sea in the 1970sBritish Virgin IslandsPurchased Neckar Island of 300 thousand dollars. We have built an unparalleled resort to the island and rent it for $ 329,000 a week (about 36 million yen). The island is surrounded by coral reefs, leaving the appearance of the coast as it is long ago. Rockstar opens a party, Hollywood's celebrity and Google founderLarry PageHe says there are also wedding ceremonies. The price is $ 47,000 a day (about 5 million yen).

6.Musha Cay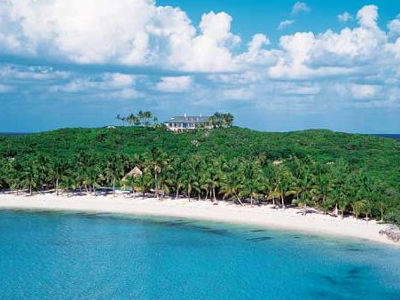 magicianDavid CopperfieldThe island owned by Bahamas is Musha Cay. It is a resort made up of four private islands and it is made to be able to do snorkeling, diving, windsurfing, gym, a little walk. You can also sunbathe by picking one from the seven luxurious beaches.

If the number of people is 12 or less, it is $ 32,250 a day (about 3.5 million yen).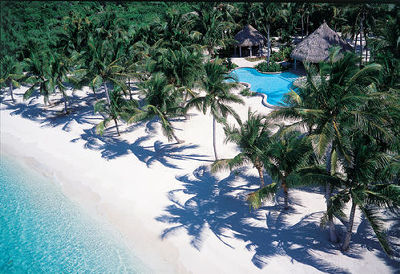 7.Tetiaroa (テ テ ア ロ ア)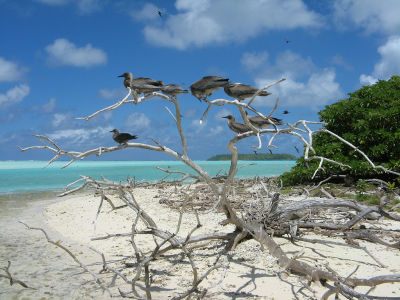 TahitiTetearoa located 40 miles north of the city (about 64 km) was an actor who died in 2004Marlon BrandIt is famous for being owned by. Now my brand's son Simon Teihotu Brando lives. The island is always peaceful and has become a paradise for birds.

It seems that we are currently constructing a hotel named "The Brando" because there were no accommodations for visitors.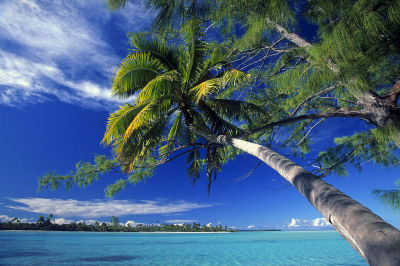 8.Ciftlik Island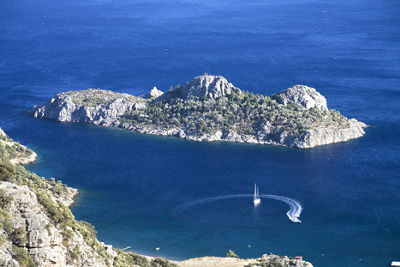 Ciftlik Island of the Aegean Sea where the distance from Turkey mainland is very close to 250 m. A house like a luxurious castle is standing, there are also guest houses and dwellings of employees. In this area, there are few water, electricity, telephone and so on. The price is roughly $ 25 million (about 2.7 billion yen).

9.Piedade Island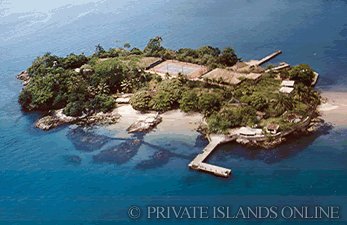 BrazilAngra Dos ReisOne of the 365 archipelago in is Piedade Island. Four beaches and resorts are being developed, full-time staff are attached, and rental use is possible.

Ten.Nygard Cay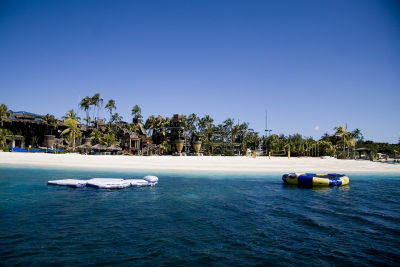 This is also an island in the Bahamas, the Maya architecture style tree house is ideal for travelers' stay. There is a water slider and a pool, a bath, a tennis court and a yacht of 85 feet (about 26 m).

It is $ 42,000 a day (about 4.5 million yen).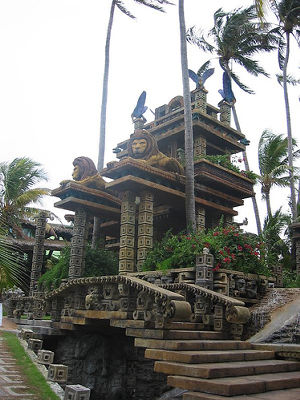 The original article is below.
10 Luxurious and Exotic Private Island Resorts | WebUrbanist
in Note, Posted by logc_nt