Romanian natural stone growing as if it were alive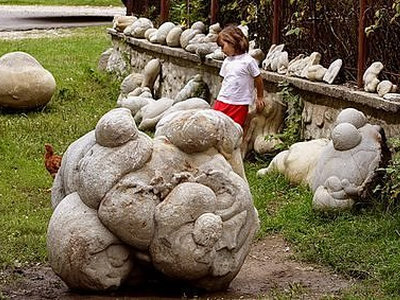 Romania with Blanc castle known as Dracula's castle. Not only Dracula but also "Trovant" growing stone, it is going to become bigger and bigger after rain. It looks like an organic shape with many curves, it makes me feel bad.

Details are as below.Natural Design Series Stones That Literally Grow by Themselves Environmental News Blog Environmental Graffiti

A stone like a helmet. It is said that a round shaped stone like Cobb comes out on the surface after it rains.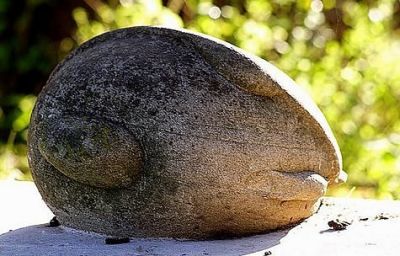 I feel like clay adhered properly.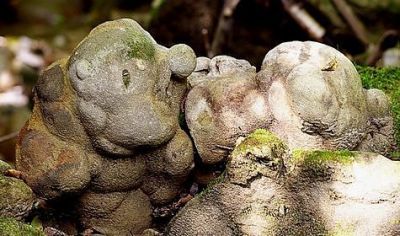 Even local people seem to be touched by the shape of the stone formed after the heavy rain. The center part of "Trovant" is a hard stone, but the surface is composed of sand, and many "Trovant" are found in sandy areas.

"Trovants Museum Natural Reserve" in Romania

Located 8 km from Horezu of Romania, the Trovant nature reserve is also certified as a UNESCO World Heritage Site, and it seems to exist from a few millimeter pebble to a huge Trovant of 8 meters. Other Trovant pictures are from the following links.

Foto-Magazin - Trovanti - galeria de imagini, Ozolin Dusa, fotolocation

Galerie foto Trovanti, formatiuni geologice - Costesti - Jud_ Valcea
in Note, Posted by darkhorse_log