Limited bandwidth to heavy users of the net, industry groups today announced guidelines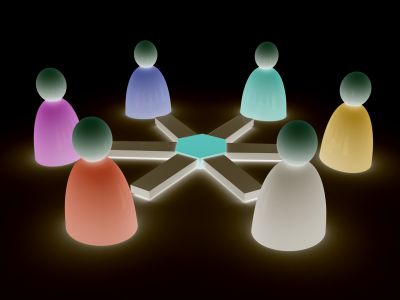 GIGAZINE has previously reported that providers will limit the bandwidth to heavy users who use file exchange software and video sharing sites, but according to the Asahi Shimbun news report, the provider industry group is officially today It is said that it announces it after formulating guidelines.

It is said that there is a possibility that movement of restriction may widen because industry unified rules limiting the band of heavy users can be done.

Details are as below.
Asahi.com: guidelines for restricting net "heavy users" industry industry to alleviate congestion - business

According to this article, 177 companies and organizations are membersJapan Internet Provider AssociationAnd four other organizations today announced "guidelines on band control (limitation of communication speed) operation standards" that includes bandwidth limitation for heavy users.

This is because internet traffic has rapidly increased to about 2.5 times in three years by file exchange software users and users of video sharing services such as YouTube.

As for the increase in traffic volume,In principle, we should respond by reinforcing the facility, limiting the communication speed to an exceptional methodOn that basis, it seems that it was decided that communication rate restriction will be accepted by users of file exchange software and users occupying more than a certain amount of traffic if communication with other users is hindered. When conducting communication speed limitation, we need to disclose sufficient information to users, but it is unknown what specifically how to disclose it specifically.

By the way, on the page of the Japan Internet Provider Association (PDF file)"Guidelines on operation standards for bandwidth control (limitation of communication speed)"According to its contents, according to its contents, completely blocking communication by the file exchange software has a more gentle method such as limiting the bandwidth to a certain amount, so generally it is a legitimate task It is said that it is difficult to recognize as an act, and if it is to be introduced, it is necessary to obtain the consent of the parties.

In other words, if the guidelines are formulated in line with this plan, some providers that are putting outrageous restrictions on P2P, etc. will ease regulation, or if users do not obtain consent from users It seems it will be impossible.

The regulatory information that each provider is currently carrying out is summarized in the following site.

ISP regulation information Wiki

Although we are still conscientious when we publish regulatory content from the beginning, despite answering "I will not regulate" when joining or asking, I actually regulate it There are cases where there are cases in which the details are not specified in the contract in many cases, so it is only a matter of hope that each provider will disclose highly transparent information to users by presenting this guideline .
in Note, Posted by darkhorse_log