Google to implement plans to invest millions of dollars in renewable energy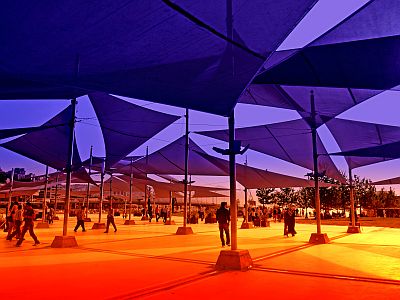 It goes without saying that Google owns one of the best servers in the world, and although the server itself is relatively inexpensive, it seems to take so long that the electricity bill does not become an idiot, so to manage it low somehow I am also making various efforts. And we are planning to invest millions of dollars on renewable energy, and we will start actual activities from this fiscal year.

Details how you can recognize how much Google is interested in this power relationship, power consumption etc. issues from the following.
Google Pours Massive Investment into Renewable Energy Research

According to the Google co-founder Larry Page, Google thinks that this electricity business can make a big profit. The biggest problem for Google is the power demand of the data center that continually expands, and it is the top secret how much electricity it is consuming. However, Google's data center demand is not an ordinary level, and we already have some data centers built in the world around the world.

Google's headquarters in Mountain View, California already have the largest solar cell generator in the United States, and we are saying that efforts on renewable energy and reusable energy have already begun. For these research we plan to invest 20 million dollars (about 2 billion yen) independently in fiscal 2008, including the cost of hiring 20 to 30 new recruits as a renewable energy expert It is said that.

Regarding these plans, in the last fiscal year the outline was announced with the following feeling.

Google announces cheaper renewable energy development initiative than coal - ITmedia News

Google launches development of renewable energy - a goal of 1 gigawatt scale | Management | My Communication Journal

[Overseas IT Trends] Google Develops Power Generation Technology Using Renewable Energy (2007/11/28) - CIO Online


According to Google, 40% of the world electricity is currently generating electricity using coal. The company's goal is to produce 1 GW (gigawatts) renewable energy capacity cheaper than coal. The company said "It can be realized in several years instead of decades," Mr. Page said.

If Google achieves this goal and the large-scale introduction of renewable energy is less expensive than coal, it will be possible to cover most of the world's electricity demand with its energy source, greatly releasing carbon dioxide emissions It is expected that Mr. Page will be reduced. "We expect this to be a good business for us," he said.
As I go on with this, what kind of world is waiting for you in the end?
in Note, Posted by darkhorse