Apple's iPhone finally appears in Asia this year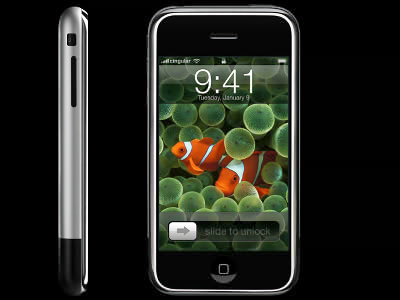 Apple's mobile phone "iPhone" which was released in the United States at the end of June last year and has been popular since being released sequentially in Europe such as the United Kingdom, Germany and France, but according to Apple, he intends to launch it in Asia in 2008 It is said that.

Finally, will the iPhone be sweeping Asia following America, Europe?

Details are as below.
Apple, Sales of "iPhone" in Asia this Year | Technology | Reuters

According to this article, Apple's COO (Chief Operating Officer) said he wanted to sell his mobile phone "iPhone" in Asia in 2008. Although I did not clarify the concrete schedule, I planned to introduce the iPhone to Asia in 2008 at the annual shareholders meeting, and I said that I will someday advance into China and India.

In addition, CEO (CEO) Steve Jobs said it showed the prospect of achieving 10 million units, which is the sales target of iPhone in 2008. Although it is rather bullish,It was sold in the USA and sold 1 million units in 74 daysConsidering that, is there sufficient possibility?

By the way, Apple already has a royalty problem, 200 million Chinese mobile phone company boasting the world's largest subscribersI have broken iPhone sales negotiations with "China Mobile (China Mobile)"But, if the iPhone will be released in Asia in 2008, it is a concern to which country it will become.

Incidentally,Apple is in full swing with NTT DoCoMo and Softbank Mobile in JapanSo, maybe the release in Japan may be realized.