50 police officers raided the executive house of drug trafficking organization in heavy machinery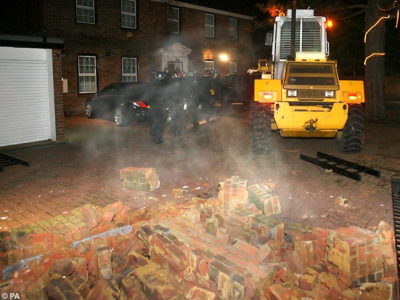 Fifty policemen gathered in an apartment where rich people living in the suburbs gathered, destroyed the wall of about 1.8 meters with heavy machinery and entered the inside. There lived a major figure of the British drug trafficking organization, and a 40 - year - old man and his son, who is supposedly executive, and his son were to be arrested.

Forced raids are also conducted on more than 30 houses and companies across London, suspected of drug trafficking, and mobilized police officers are likely to be more than 500 in all.

Details are as below.Police use a JCB to burst into 'Fort Knox' of £ 100m drug gang | the Daily Mail

A tremendous number of police officers rushed in.




Police officers use heavy machinery to enter the house is a rare case, the elite special intelligence department of the London Metropolitan Police Department monitors and checks information for a half year and it is a strategy.

It seems that it was a fairly large scale strategy, including frozen access to banks in Europe at the same time as the strategy. Ultimately 20 people were charged with drug trafficking and money laundering, three were arrested for allegedly entering the country.

A condominium that was hit by a heavy machine.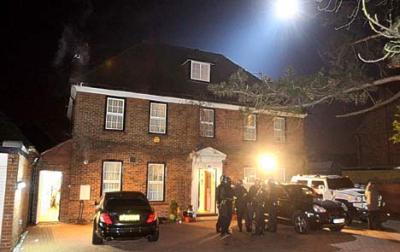 Before the apartment there are luxury cars such as Porsche and Hammer.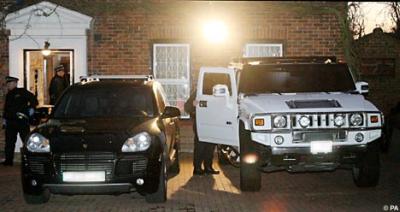 The person arrested has earned 100 million pounds (about 20.9 billion yen) in the past 6 months and there was a suspicion that it is an important person of the international cocaine and cannabis smuggling organization. The organization is the largest drug trafficking organization in the UK and it seems that activities are continuing for years.

A suspect who is taken to a police officer.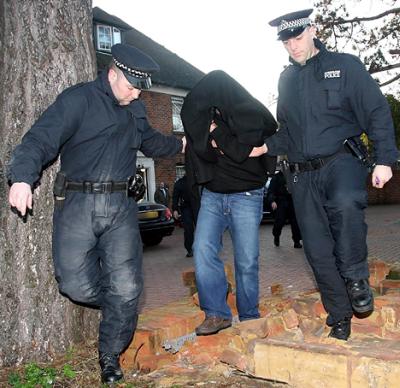 The money earned by drugs is money laundering with foreign currency transactions and sales are 4 million pounds (about 800 million yen) every week through a taxi company that is organized and operates face to face. The police have not announced which country the drug is flowing from, but it says that this raid will be a decision to dismantle the organization.
in Note, Posted by darkhorse_log