Ministry of Internal Affairs and Communications minutely punish send spam, up to 30 times the fine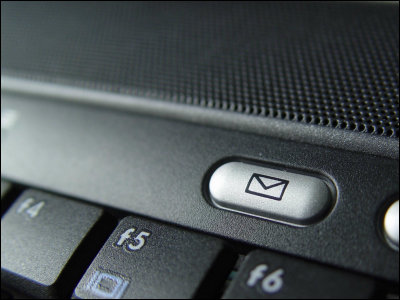 According to the Yomiuri Shimbun news report, the Ministry of Internal Affairs and Communications is regulating the current junk e-mail "Specified e-mail transmission optimization methodIt is said that he is planning to revise the law so as to impose a penalty that is 30 times higher than that of the trader who sent an advertisement / advertisement mail without the consent of the destination.

BeforeThe monthly income obtained by sending spam mails is between 770,000 and 108,000 yenI informed you, will spam e-mails decrease if we raise the fine significantly?

the detail is right below.
Fine for spam of 30 million yen, up to 30 times to amend the law: Society: YOMIURI ONLINE (Yomiuri Shimbun)

According to this article, it seems that the revision proposal of the "Specified e-mail transmission optimization method" to strengthen the regulation on spam mail which the Ministry of Internal Affairs and Communications is planning to submit to Diet during February became clear.

The revision proposal includes raising the penalty limit for contractors who sent e-mails of advertisement / advertisement without consent of the destination to 30 million yen, which is thirty times as much as the current 1 million yen, and enforcement during 2008 It is aiming to aim.

In addition, the revised bill prohibits the sending of advertisements and advertisement e-mails that do not obtain consent from destinations, except when mail addresses are notified or in business relationships, and even if you get consent, they are refused on the way Subsequent transmission is prohibited.

In addition to requiring the sender to clearly indicate the name, name and contact e-mail address in the e-mail, we also request not only to save a record of how the consent was received from the destination, but it is not applicable under the current law It is said that spam mails originating from overseas are subject to regulation as well as domestic emails.

Not only did we raise the fines significantly, but it is a fairly severe amendment that we will target restrictions on overseas emails, but if we compare the penalty of 30 million yen with the income earned by sending spam mails, It is a place to wonder what you make a choice.
in Note, Posted by darkhorse_log