Change of logo mark of famous IT company


A logo mark giving a first impression to people as a company symbol. Due to changes in times and companies becoming larger, various logos of IT companies that have redesigned their logo and brushed up are gathered. Most companies simplify the logo and are transforming themselves into simple and easy-to-understand designs.

Details are as below.·Adobe

The first logo of Adobe Systems independently created by John Warnock and Charles Gessiky who worked at Xerox. It was designed by John Warnnock's mother to save money.




The current Adobe logo.




·Apple

Apple's first logo, established by Steve Jobs and Hewlett-Packard's Steve Wozniak who sold computer I made by Apple company at game company Game company Atari. Design that Newton sits under an apple tree and is reading a book.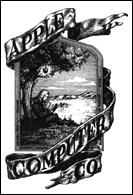 A new logo that Jobs who thought the first logo was hard to ask art-director to make. It is designed with the apple's right side slightly missing by applying bite (kajiru) and byte (byte).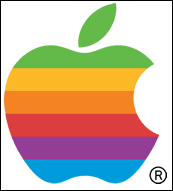 The logo changed after Steve Jobs who was banished from Apple came back.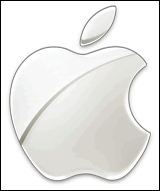 ·Canon

The mark of the original camera prototype named "KWANON (Canon)" because Godo Yoshida, the founder of Precision Instrument Optics Laboratory, the predecessor of Canon, was eagerly believing the Kannon Bodhisattva.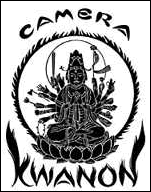 The logo of 1934 did not come to the market, and it was 1935 that the trademark was registered. It became the current logo in 1956.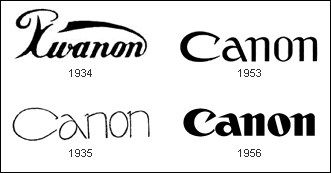 ·IBM

IBM was founded in 1911 as C - T - R (The Computer Taring, Recording Company). In 1924 changed company name to IBM. In 1972, the graphic designer Paul Land showed the speed and dynamism of the logo is still in use.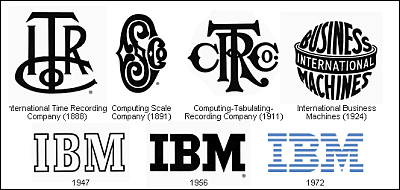 ·Microsoft

Microsoft's logo established by persuading Bill Gates who was at Harvard University Paul Allen who worked at Honeywell making electronic control systems etc.




Logo made by saving "O" which was characteristic of the first logo.




"O" is a logo shaped like Pac-Man. It is said that it expresses a talk that connects "micro" of microcomputer and "soft" of software.




·Mozilla Firefox

The logo of Phoenix and Firebird before the name is determined as Firefox.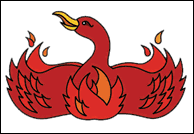 The first Firefox logo created.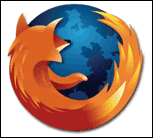 Current logo brushed up subtle before version 1.0 comes out.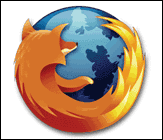 You can see the transition of the company's logo from the link below.

Neatorama >> Blog Archive >> The Evolution of Tech Companies' Logos
in Design, Posted by darkhorse_log