Bugatti Veyron of about 200 million yen will be kicked due to parking violation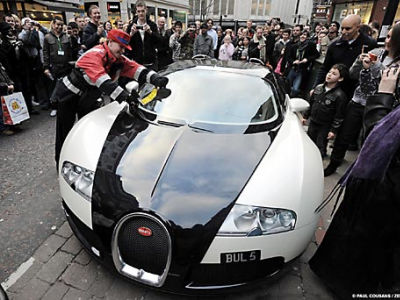 Super high class super car with selling price of about 200 million yen,Bugatti VeyronIt seems that it was decided to cut off a parking violation kip in the city. If such a luxury car can be bought, it is likely to be as easy as paying for the parking lot, but why has it become such a thing?

Details are as below.Money can not buy you a parking space £ 1 million Bugatti owner lands parking fine the Daily Mail

Bugatti Veyron made a violation of parking in the city of Manchester. It seems that cheers rose from shoppers who were watching as a group after a violation of about 12,000 yen was stuck.

As the owner of Bugatti came back, he was surprised to hear that there were many audiences and got a violation kip. It did not meet the expectations of people who thought that celebrities were on board, and the owner was an unnamed rich man.

People who disappointed to know that the owner is not a celebrity.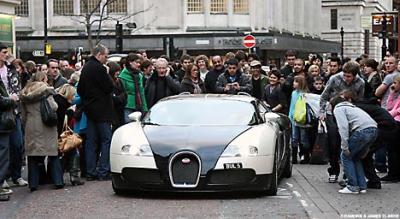 Owner returned surprised to those gathered in his car.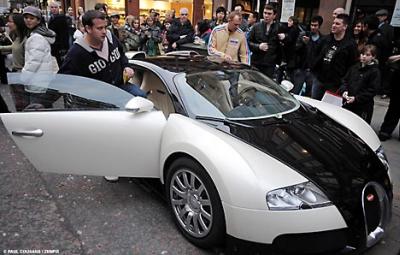 in Ride, Posted by darkhorse_log