A movie that raises about 200 million yen "Bugatti Veyron" halfway down in the lake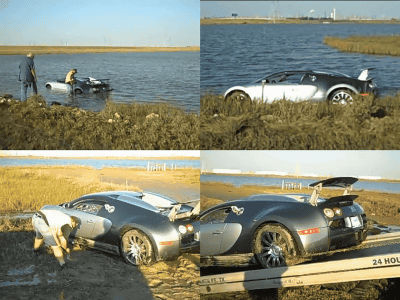 About 200 million yen super luxury super car sunk to the lake in Texas state of America "Bugatti VeyronIt is a movie of all the time to rise to the land. Fortunately the driver did not have any injuries, but I'm curious what kind of driving I've been driving to the lake.

The movie is from the following. There is Bugatti Veyron in the lake completely. Salt lake is also a place to worry about car damage.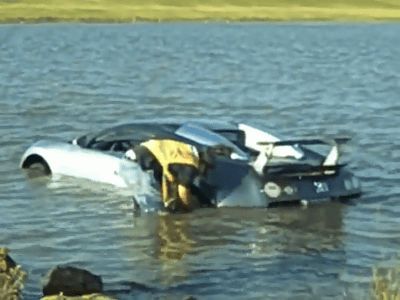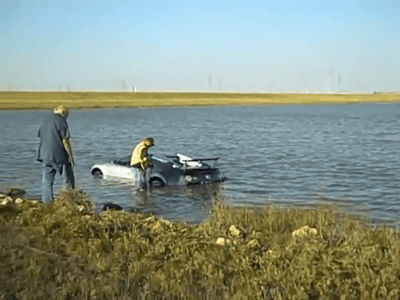 I guess the policeman is also surprised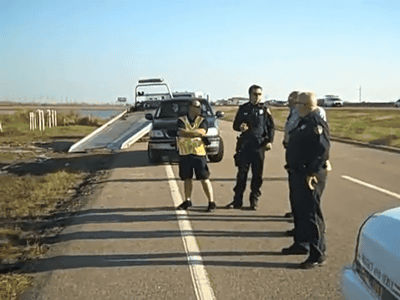 It seems to raise the rope from the lake by hooking it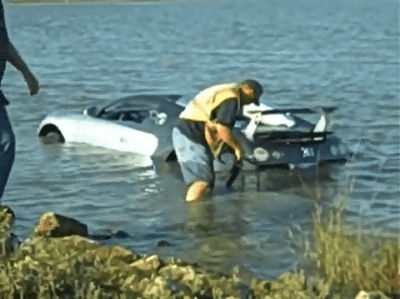 Where you are pulled up from the lake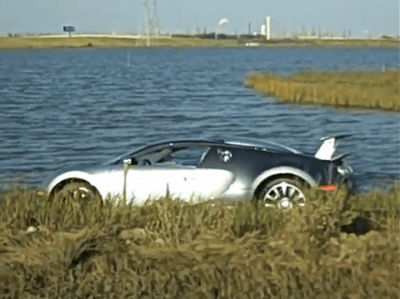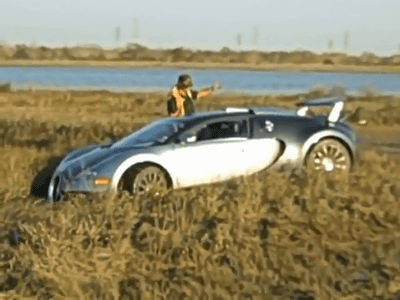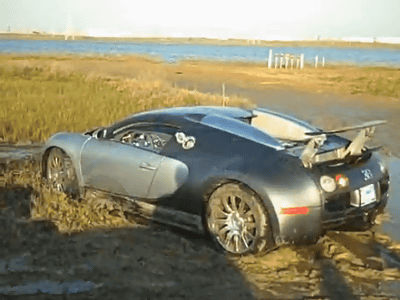 I wash hands with a puddle after washing my hands. Do you really care?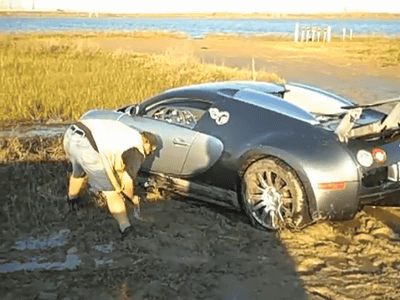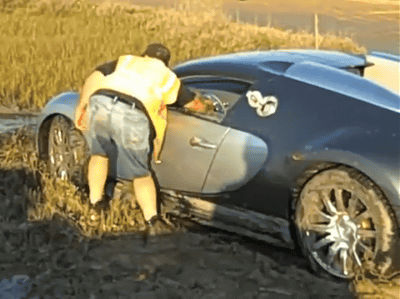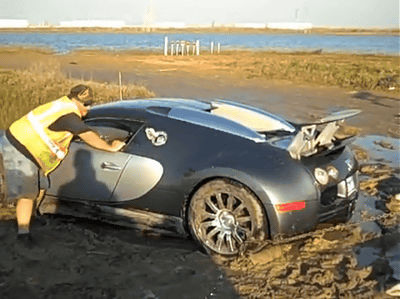 It seems that I managed to get on a towed car. Click here for the movie playback.
YouTube - Bugatti Veyron towed from saltwater lagoon