Mister donut stuck to rich sense "Rich donuts" 2nd taste review review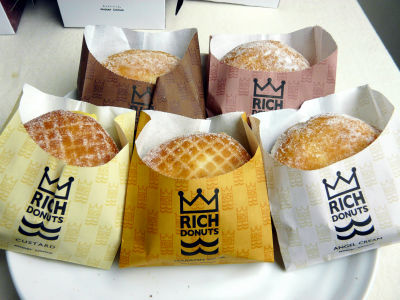 I bought five kinds of Mr. Donuts, the second of the newly released rich donut series from Wednesday, January 23 (today), "Angel Cream" "Custard" "Bitter Chocolate" "Hokkaido Azuki" "Maron Whip" . It is said that we stuck with the harmony between the content that produced "rich feel" and the fabric of the defining role, but what kind of thing can we do?

Review from below.
Rich Donut Series 2nd | Mister Donut

Put it in a paper bag and take it home.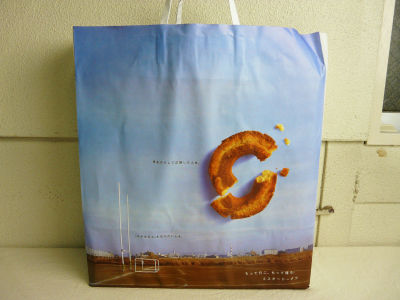 As expected it is hard to have 3 boxes with roses. For some reason, only the rightmost box is taped.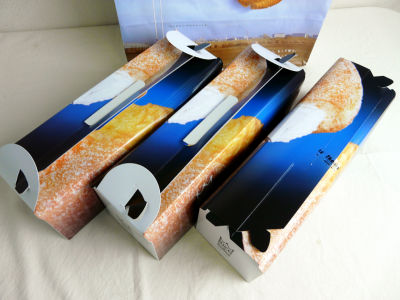 Rich donuts are rowed side by side.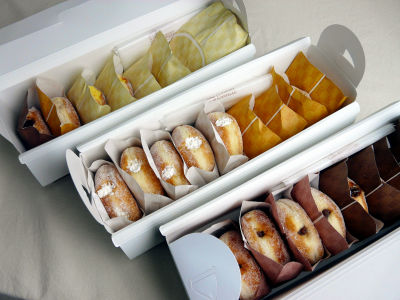 The upper left is bitter chocolate, the right is Hokkaido Azuki. From the left is custard, marron whip, angel cream.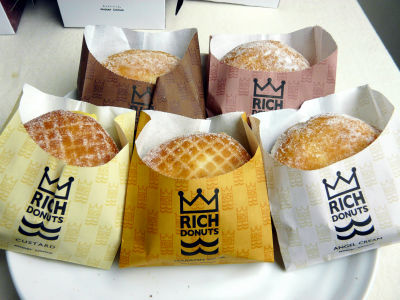 Bitter chocolate. As I can hardly hit it, the contents are clogged with gussets so it will protrude from the cuisine, attention. Use chocolate which is pretty bitter, with a definite bitter taste.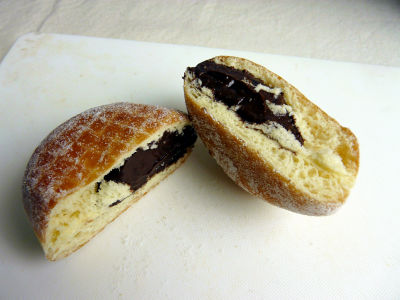 Hokkaido Azuki. It looks like fried bean curd.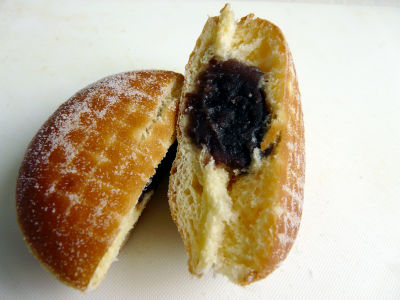 custard. Vanilla beans are pretty much included, or vanilla flavor. It is not a taste like a cream puff but close to a cream bread.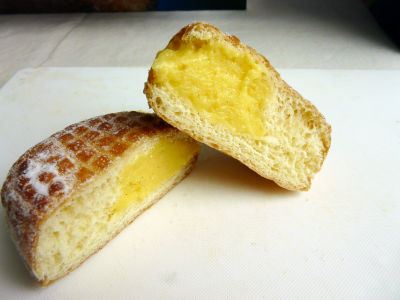 Maron whip. Sweetness similar to Mont Blanc, soft than Mont Blanc. It is a cream with a considerably granular feeling, the only donut that damps the existence of bread in this exit.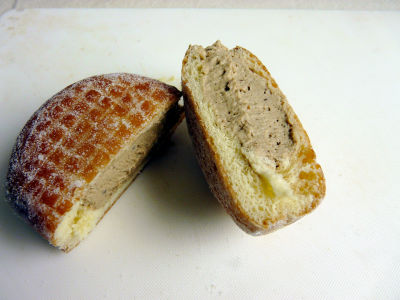 Angel cream. It also seems that the contents also protrude. This is the best for compatibility with fabrics. Taste like removing chocolate from Lotte's chocolate pie.