Movie making Nico Nico video to be seen on SoftBank Mobile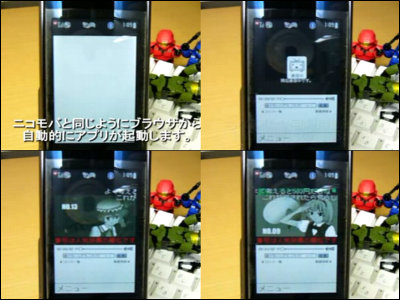 There is a thing called "Nico Nico Video Mobile" for the mobile service of the popular video sharing site "Nico Nico Video" but it is a movie of the brave who tried his own making of SOFTBANK MOBILE version which is different from docomo and au .

Moreover, using this technology Wilcom version is also possible. it's amazing.

Details are as below.
It seems that this is actually playing Nikoniko video on SOFTBANK MOBILE terminal. We are using 3G high speed (HSDPA) compatible913 SHis.
YouTube - SoftBank Mobile makes Nico Nico Videos possible!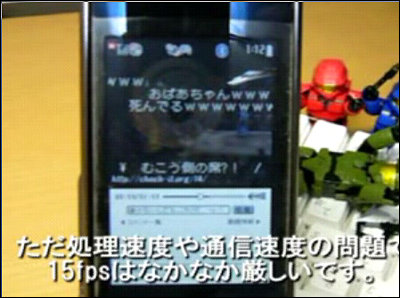 By the way, according to the page of the developer who made this "Nico Nico Bank" (temporary), the basic technical composition seems to be the same as the original Nikoniko Movie Mobile, but the codec of the audio file is different and the composition of the packet is changed It was said that it was realized.

I tried making Nico Nico video to be seen on SoftBank Mobile - saiten @ blog A blog of those who live college life longer than people

And using this technology seems to be available in WILLCOM though there is a speed problem. For those who want to see Nikoniko video outside, is not it interesting?