Convenient resource useful for CSS layout creation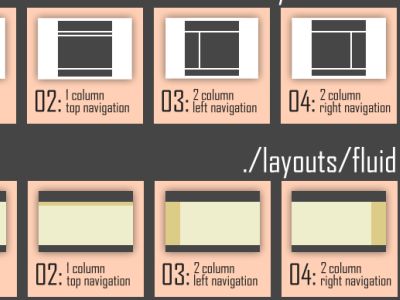 It is indispensable for recent pages and site creationCSS (Cascading Style Sheet)However, there are 22 kinds of resources useful for creating the layout. You should be able to make it easier than making it from scratch.

Details are as follows.
There are 40 kinds of CSS layouts.
Layout Gala: a collection of 40 CSS layouts based on the same markup and ready for download!



CSS framework
Blueprintcss - Google Code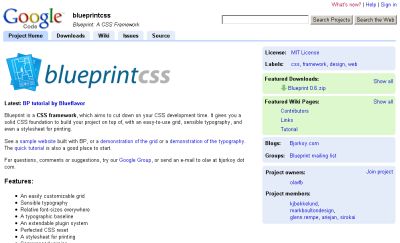 16 different CSS-based layouts
Intensivstation :: CSS Templates :: Templates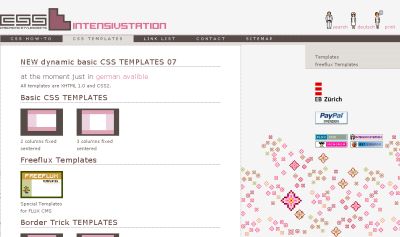 12 types of CSS layout
Dynamic Drive CSS Layouts - CSS Frames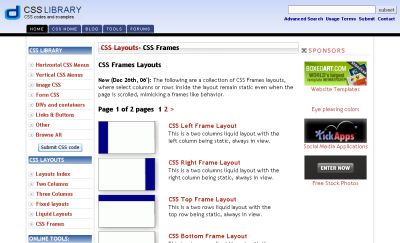 Generator to create CSS layout
CSS Creator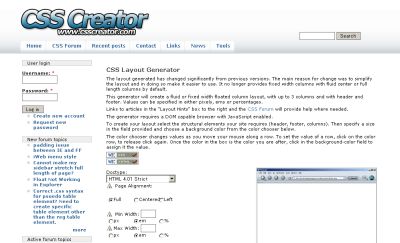 You can also create CSS just by selecting it
Layout-o-matic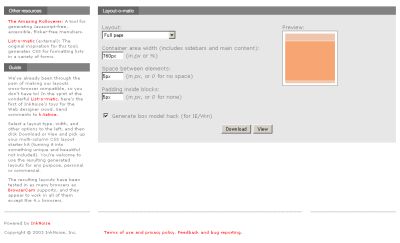 Offering three different types of layout
The Layout Reservoir - BlueRobot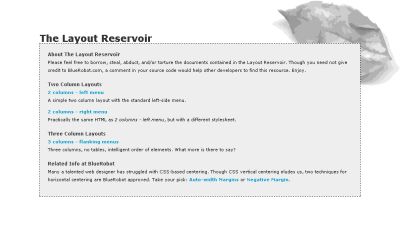 More than 90 CSS layouts
CSS Layouts - Code-Sucks.com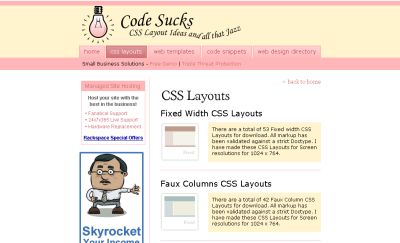 There are 8 different CSS layouts
CSSeasy.com - Learn CSS the modern way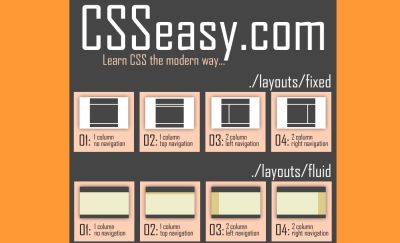 Wordpress CSS draft
Free Blank Wordpress Themes at Tomorrows Laundry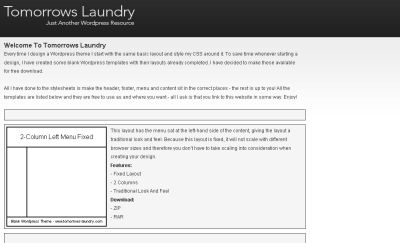 Several other lists are also listed below.
22 Resources to Easy Create CSS Layouts | Vandelay Website Design