Poster and movie of Batman series latest work "The Dark Knight"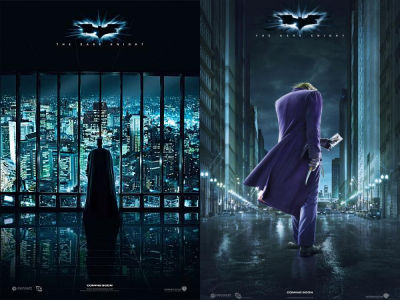 A poster of the latest series "The Dark Knight" which is scheduled to be released on September 20th next year in the US on July 18 next year in Japan will be released on 20th September. Two of the three published sheets have become eerie with the joker of Batman's villain being main. Also, someone's movies with scenes from the beginning of the movie are raised.

Details are as below.New Dark Knight Trailer, Posters (December 14th 2007)

Batman overlooking Gotham City.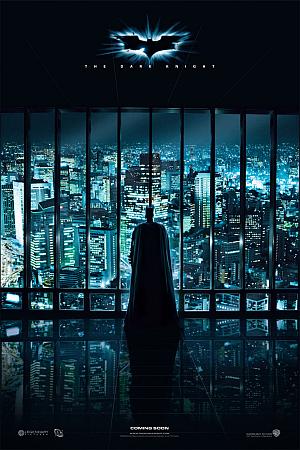 A joker nestling in the city.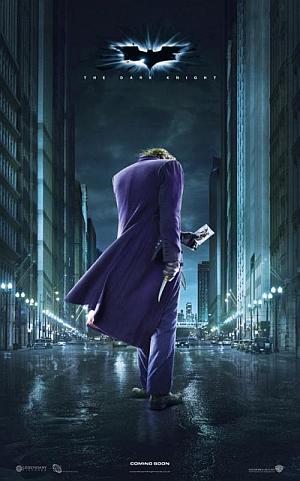 Joker to do sarcastic graffiti.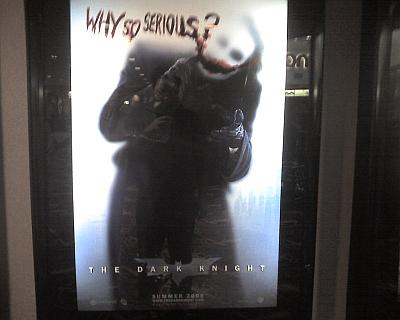 Preview movie is here.
VIDEO: The Dark Knight - Trailer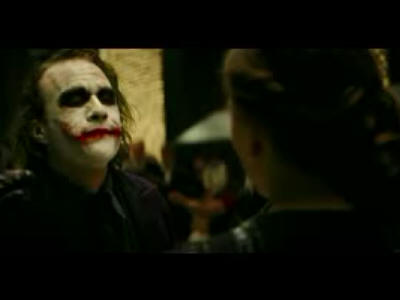 The degree of truth is not certain but it is a movie at the beginning of the movie.
VIDEO: The Dark Knight - 6 Minute Preview