You can not play mp3 format music on Wii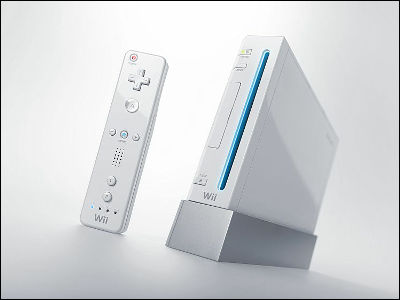 Nintendo's next-generation game console "Wii" has been able to enjoy mp3 format music in addition to photos and videos with content called "photo channel", but it seems that mp3 format music can not be played by updating is.

Also, Wii will be shipped in the future and will not be compatible with the mp3 format from the beginning.

Details are as follows.
Photo Channel - Wii

According to this page, it seems that the version of "Photo Channel" that can enjoy photos, videos and music on Wii will be changed from "1.0" to "1.1" in an update that will be offered at no charge in early December.

In "1.1" you can customize the icon of the photo channel and shuffle function of music playback will be installed, but instead of the previously adopted mp3 format, the compression rate is higher and the sound quality is higherAAC formatIt supports music files.

However, current Wii users with "1.0" installed can play mp3 format files as usual by deleting "1.1", but Wii which are in store front from December already "1.1" from the beginning Is installed and it is said that it can not be changed to "1.0".

If the music files on hand are all in mp3 format, or the same Nintendo portable game machine "Nintendo DS" music player "PLAY-YAN microConsidering that it corresponds only to the mp3 format, it seems to be said that it is a bit inconvenient to correspond to the AAC format only.