I tried playing with the KAMON generator of "Ayataka" official website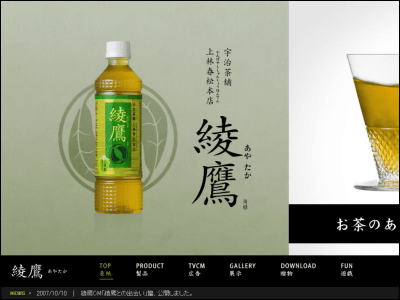 It was released on October 11, 2007Coca-Cola's premium green tea "Ayataka""KAMON (family crest) generator" on the official website of "Kamon (family crest) generator" is quite funny so I tried playing around with it.

Simply entering your name and date of birth will display the original KAMON and comments on people with that KAMON. Actually I tried it with various people, it gave me a fairly interesting result.

Ayataka (Aya Taka) - Yuugi
http://www.cocacola.co.jp/products/ayataka/#fun-kamon

NameFull-width HiraganaJust input it, put the date of birth and generate it.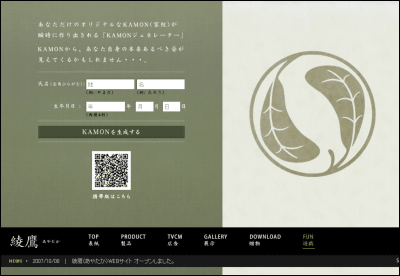 First of all, I will try it with "Gigajin." .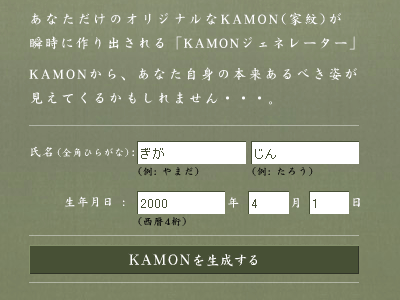 Lion crest. It is quite a brave KAMON.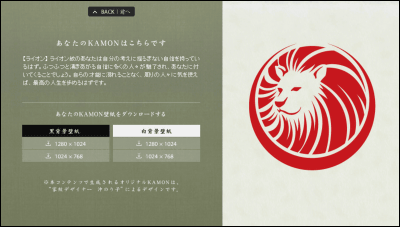 A wallpaper that can be downloaded is such a design. This is a black background.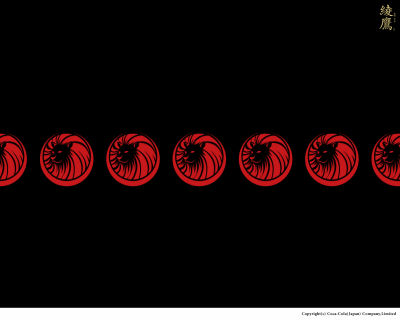 This is a white background. Not bad.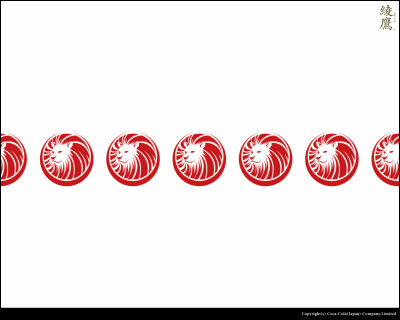 It seemed interesting, so I decided to look at various topics such as celebrities such as KAMON. First of allYasuo FukudaPrime Minister. Water crest.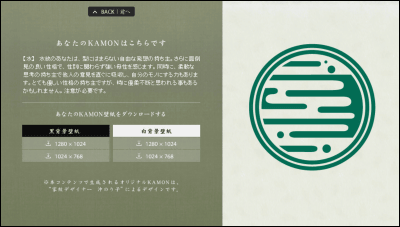 Sadly, he was defeated by the presidential electionTaro AsoMembers are chestnut crests. I feel that somehow the comment has been hit. By the way, WBC flyweight championDaisuke NaitoEven this crest.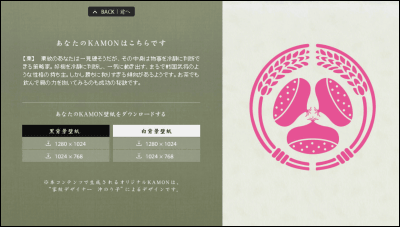 YokozunaAsahiro Akinori. Perhaps it is a mild personality.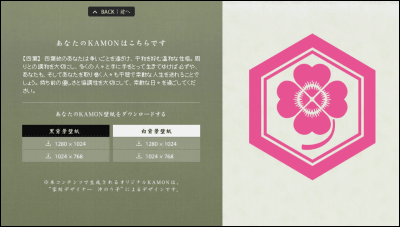 Even looking at real name Dolgorslen Dagwadorji, it is commented like a rather gentle personality.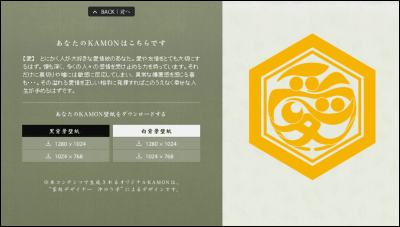 Various topics are on the wayErika SawajiriHeart beetle crest.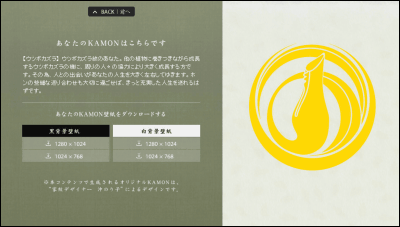 The thing that Hiroyuki of 2channel administratorHiroyuki Nishimura. I feel like being hit by mysterious.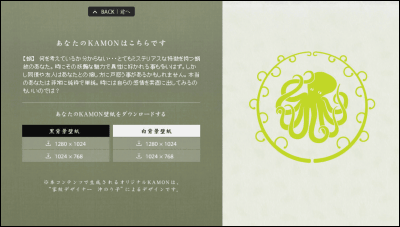 Characters of comics and animation are only set for age, there are many things that it is not a Western calendar.JoJo's Bizarre AdventureIt was my main character and I had a birthdayJoseph JoestarIt was. That Joseph is a serpent. Certainly life force is a strong impression.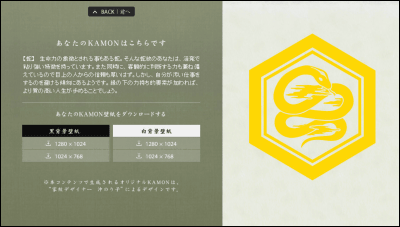 Neon Genesis EVANGELIONFromIkari Shinji. The comment almost does not agree with the character image ... ....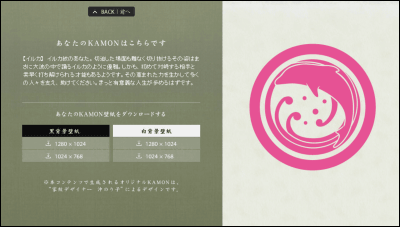 It might be interesting to look at KAMON, a celebrity whose birth date is known, in various ways. Birthday seems to be useless unless it is after January 1, 1900 AD. In addition, the design is handled by a crest designer Okinari Nikko.

Kamon Art |
http://kamon-art.com/