Mushrooms looking just like Mario's "Super Mushrooms" existed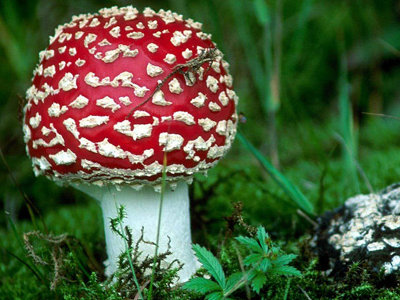 It seems that mushrooms that exactly resemble "Super Mushrooms" that can be powered up when coming out in Nintendo's action game "Super Mario" exist.

Is it possible to power up after all?

Details are as follows.
Real Life Mario Super Mushroom - Pictures - Geekstir - News, videos & pictures in the World of Geekcraft

According to this article, it seems that the mushroom "Amanita muscaria" looks like Mario's super mushroom. This mushroomIt is explained also in English version WikipediaAlthough the photographs are published, they are nice white spots with red casas, just super mushrooms themselves.

By the way, the Japanese name "Amanita muscaria" is said to be "Benitettake"According to the explanation of Japanese version WikipediaIt is a poisonous mushroom that causes diarrhea, vomiting, hallucination, etc. when eating. Apparently I do not seem to be far from powering up.

Anyway what exactly is Mario's super mushrooms eating? I am curious.