Nico Nico Douga, the next version with advanced features will be released on October 10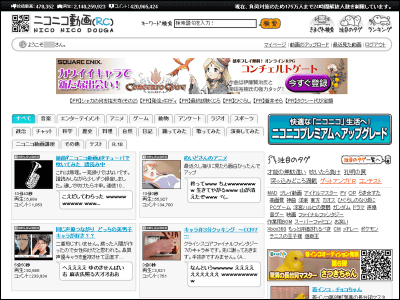 Although it is Niconico animation with many topics somewhat, on October 10 it will be the first major update of Nico Nico Douga "Nico Nico Douga (RC 2)It seems to be announced.

What on earth will it be?

Details are as follows.
Nico Nico Douga RC 2 presentation will be held - Nico Nico video developer blog (new arrivals information)

According to this article, Nico Nico Douga is to announce the next version "Nico Nico Video (RC 2)" presentation on October 10. Nico Nico Douga (RC 2) which has upgraded version has advanced features, and finished to change the concept of the traditional movie site from the root.

In addition, this recital seems to be able to participate not only the press, but also a paid Nikoniko premium member. In case of a large number of applicants it will be a lottery.

The meaning of the word "fundamentally change the concept of a conventional moving image site" is very interesting.