Tokyo Game Show The first day Last, until the end you can see this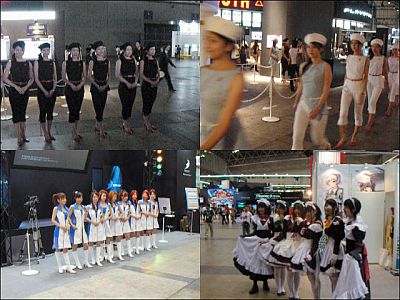 I went to see only the last 40 minutes of the Tokyo Game Show on the first day of the game, but if it is a regular media I update it on the spot to post it as an article, or go back to the office and post it as a hasty article As a matter of fact, you can see something like this if it remains until the end.

So, the companion of each booth is a movie to leave side by side. You do such things at the Tokyo Game Show, too. Details are as below.
While the firefly light is flowing, Sony's companion greets one after another


There are quite a lot of people, how many people are lined up, this place is nothing less than a masterpiece


I will leave with you


We will leave from other booths one after another


Let's go to see off-line mode one after another.


At the booth here, the maid was off to seeing ...... I was also in the shooting start mode unexpectedly.


People also sparse.


Almost innocent


So, we decided to leave the hall in a hurry .... Next year let's be able to come from the morning ...