The fastest electric bike in the world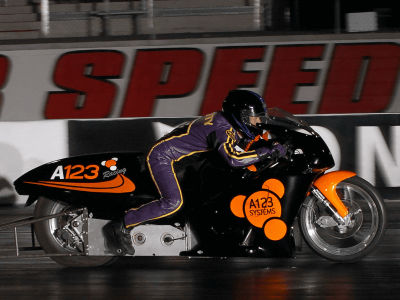 This bike is really fast. And, it is cool. Because it runs with an electric motor, it will be surprised to start at a furious speed without engine sound.

Movie, details are as follows.

KillaCycle - World's Quickest Electric Motorcycle

This motorcycle seems to be about 280 kilograms in weight and 390 hp. It seems to receive a supply of 374 volts from 990 batteries.

The entire bike.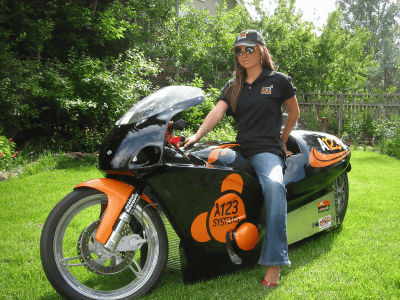 It seems that the acceleration from 0 to 100 km / h is 1.04 seconds. Pretty quick.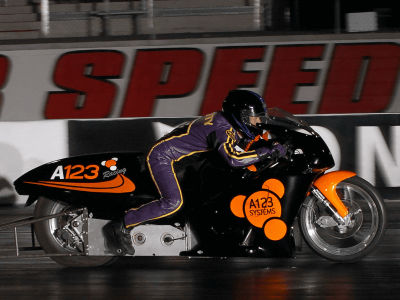 I am warming the tires before the drag race starts.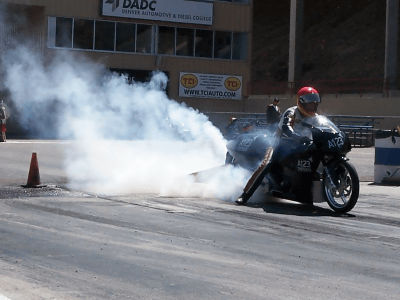 battery. I will load this and run.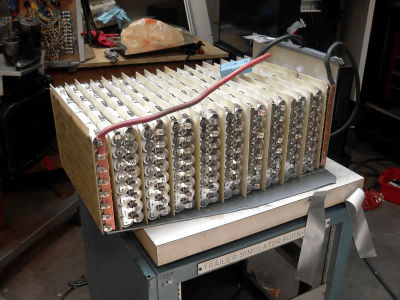 It is a chain.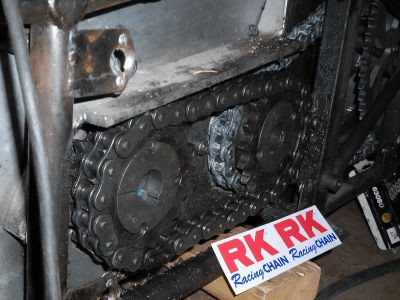 I just disassembled the motor.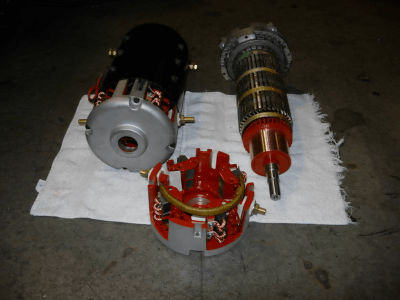 A movie of 155 miles per hour (about 250 kilometers).
YouTube - Killacycle New World Record 155 MPH!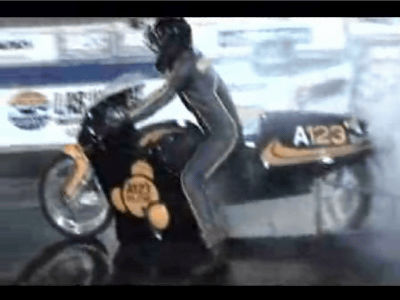 A movie running on quartermile (about 400 meters) in 8.76 seconds.
YouTube - Killacycle battery powered drag bike's record - breaking run