Spam and malware links are included in WordPress and Joomla templates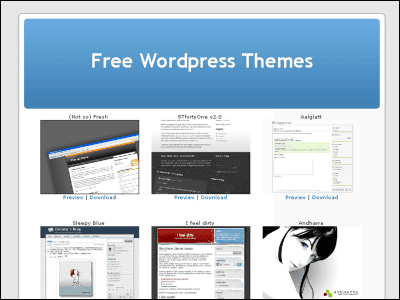 WordPressWhenJoomlaThere are many sites that distribute templates, but if you download via template 'templatesbrowser.com' which collects and distributes free distributed templates, some of the files included in the template are rewritten It is said that it will automatically include links leading to spam and malware. Since there is a possibility that there is a similar case besides this, a person with memory who downloaded the template file from other than the author's original site is cautionful.

Details are as follows.
TemplatesBrowser.com - AboutUs

Onnoot - Templatesbrowser.com puts link spam in WordPress

WordPress & amp; Joomla theme users beware!

According to these articles, the following site was distributed rewriting contents.

Free Wordpress Themes
http://www.templatesbrowser.com/wordpress-themes/

Also on the forum of Joomla, it is talked about, attention is urged on each site.

Phishing site CONFIRMED

Onnoot - Templatesbrowser.com puts phishing code in Joomla

In short, not only Wordpress and Joomla, when downloading a template file it seems to be sure to download from the author's site of that template ... ....
in Note, Posted by darkhorse