"FlickrSLiDR" which embeds Flickr's image in the site and displays it as a slide show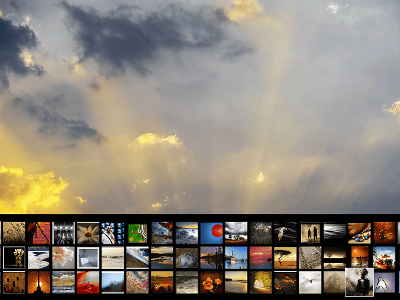 Flickr has various beautiful pictures and images you want to see all the time, and there are times when you want to see it in a slideshow. In such a case, "flickrSLiDR" generates tags that can display slideshows on your site. You can easily generate embedded tags simply by entering a user name, a set of images, or a group's URL.

Details are as follows.
FlickrSLiDR - Embed Flickr Slideshows within Your Site
http://flickrslidr.com/

The site looks something like this. There are not any difficult places.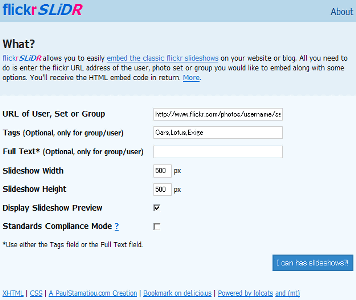 If you just want to make it for the time, simply enter the URL of your favorite user or image set in the top column.

As an example,High quality photo collectionIntroduced asThe 25% MagicDonkey SolutionI created a slide show of a group called. A control is displayed at the top of the screen, a thumbnail list is displayed at the bottom, and the image is displayed when you click it. Also, clicking the image in the slide show displays the information of that image.


Created withPaul'sFlickrSLiDR.