More than 600 icon collections available for free "Crystal Clear"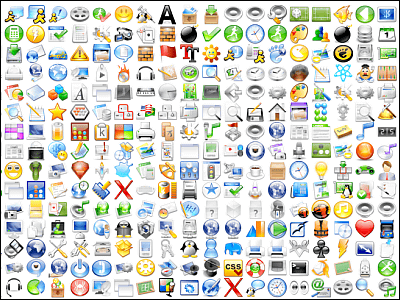 There are over 600 pieces each size of 16 × 16, 22 × 22, 32 × 32, 48 × 48, 64 × 64, 128 × 128, each of which has about 3600 total available icon collections available free of charge It is "Crystal Clear". It is provided with Creative Commons license and is provided in PNG format.

Download from below.
Everaldo.com: Crystal Icons
http://www.everaldo.com/crystal.html

A list of icons can be seen from the following.

Crystal Clear - Wikimedia Commons
http://commons.wikimedia.org/wiki/Crystal_Clear

Originally it seems that the license is applied by saying that it is an icon set created for Linux KDE like the image below.