Apple filed patent on keyboard with click wheel of iPod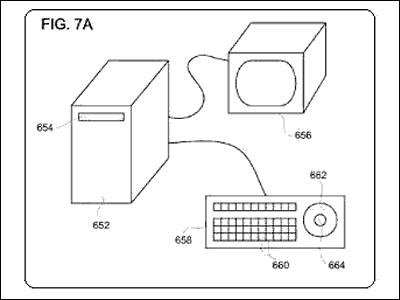 Apple seems to have filed a keyboard patent on the April 12 in the US, with a click wheel mounted on the iPod.

I understand that this makes comfortable operation like when using the Click Wheel of the iPod possible, but how is it different from the wheel pad etc. on the notebook computer such as Let's note Is it?

Details are as follows.
Apple patent reveals 'Click-Wheel' keyboard

According to this article, the patent filed by Apple of this time is equipped with the click wheel adopted by iPod on the keyboard, the mouse becomes unnecessary, it becomes possible to operate with only the finger, and high speed scrolling is realized It will be like that.

I think that Apple is putting emphasis on input devices such as touch screens that can be scrolled at high speed on the iPhone, but even with the keyboard with the click wheel this time, there is something that is not in conventional wheel pads, Is there a way of using it?

Additional notes
I corrected it because I mistook "application" and "acquisition".
in Note, Posted by darkhorse_log