I checked the service area of ​​EMOBILE using the Osaka cyclic line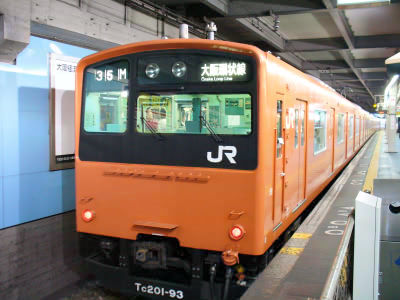 The other day, we launched the new service area of ​​EMOBILE, which entered the mobile phone business,I tried checking along the main line "Mae Midosuji line" that can be said as the aorta of OsakaHowever, this time I checked at JR's "Osaka Cyclic Line".

Along the "Osaka Circular Line" that goes around the city of Osaka, there are also major terminals such as Tennoji and Osaka stations (Umeda station for private railway and subway) and Osaka Castle and TV station, so Midosuji line It is a main line side by side.

The area report is as follows.
This time I checked in Osaka station on the inner circle of the ring line. In around 40 minutes I go around Osaka city and return to the original Osaka station. Refer to the following link for detailed route map.

Yahoo! Business Travel - Route map (Detailed view inside the Osaka Circular Line)

The scenery of Osaka station is like this. Radio waves are also included.


The radio conditions at each station are as follows. This time it is all ground station.

Osaka... 3 pieces

Fukushima... 3 pieces

Noda... 3 pieces

Nishikujo... 3 pieces

Bentencho... 3 pieces

Taisho... 3 pieces

Ashihara Bridge... 3 pieces

Imamuya... 3 pieces

Shinnomiya... 3 pieces

Tennoji... 3 pieces

Teradacho... 3 pieces

Momotani... 3 pieces

Tsurubashi... 3 pieces

Tamatsu... 3 pieces

Morinomiya... 3 pieces

Osaka Castle Park···Two

Kyobashi... 3 pieces

Sakuragi... 2 to 0 books

Tenma... 3 pieces

On the ground, we maintained roughly 2 to 3 antennas, and there was hardly any problem. On the wayBetween Nishikujo and Bentencho,Between Taisho and Ashihabashi,Between Morinomiya and Osaka Castle Park,Between Kyobashi and SakuramiyaThere was a place where it got out of the range for about several seconds, but it seems that there is no problem because it recovered quickly.

In the previous report, e-Mobile's service area where the basement was weakly impressed, it seems that there is not much problem on the ground. Apparently the problem seems to be only underground.

Osaka Station. There were three in the vicinity forever.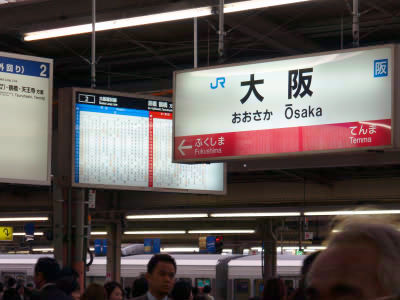 Tennoji Station. You can communicate without problems.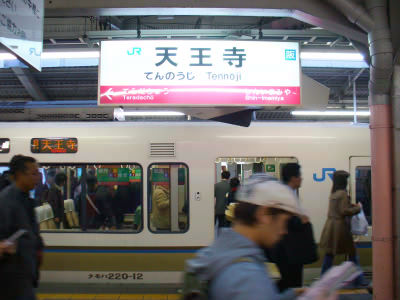 I tried it off at Tennoji station. Unlike the Tennoji station on the Midosuji Subway Line, comfortable communication is possible.