Why can Google lose with services that can not be "fully automated"? ~ The second part ~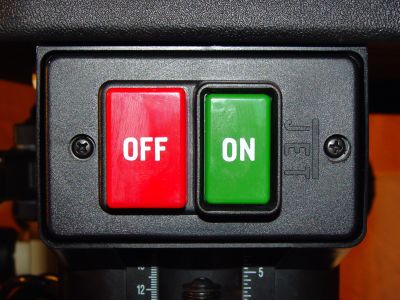 Google also has a failure ... that is "Google AnswersIt was a service that lasted for 4 years. If you can learn more from success than success, there should be something to learn about this failure. Let's look at that failure sometimes, rather than looking at Google's success. Surely there are hints hidden in there.

That's why the previous article "Why can Google lose with services that can not be "fully automated"? ~ The first part ~It is the continuation of ". What is the core of the reasons for Google Answers failure, the rush of a rival born by analyzing the failure, and what you learn from Google's failure? I will look through the following in order.
■ Reasons for failure of Google Answers Part 3 "We are not good at community making"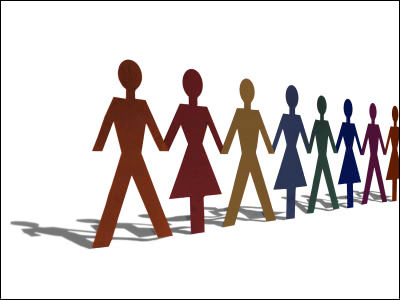 Although it may be surprising, Google is not good at making a community. Or, although there is an impression that it is actively communicating with the user, it is voluntarily involved only with Google from the user, it is extremely unusual that it is related to the user from Google It is. In other words, from the viewpoint of users, it is reality that Google is just an interesting "toy".

For example,Payment delayAs for the community which we own in ourselves, it is surprisingly quiet. And there is no trace of any involvement from Google. We will provide the site and a system, but from the very bottom of that we do not have the skill of "raising the community". There are lots of blogs by Google staff, but there is nothing like comment.

Also, everyone who has e-mailed a questionnaire to Google knows, but the returned mail is basically a cold answer by fully automatic cut-out templates, apparently via human's hands In order to bring out the e-mail that seems to be, we need some kind of skill.

Around this time, Microsoft is extremely enthusiastic about community building. This is due to the difference between Google, which is the main Internet service, and Microsoft, which is mainly software. Because it is programming, not to mention software development, the materials and data left by the past leaders are mandatory for programming. In addition, there are many cases that there is no way to ask someone if there is something you do not understand during development. Without being able to ask anyone, the development stalled on an unreasonable schedule,Death marchIt is not uncommon to rush into. And, the head family who felt a sense of crisis in the community of Linux came to take very close communication from various times to various developers related to Windows. It is the most obvious that "Channel 9"This site shows us the scenes of development related to Microsoft every time with a movie. Comment is also possible, community etc are also built, and overseas is super famous.

Channel 9 (origin)
http://channel9.msdn.com/

Channel 9 (Japanese version)
http://channel9.msdn.com/tags/japan

The enthusiasm of this area can be confirmed on the entrance page of Japanese version below. Anything written is amazing. It is a feeling that I further confirmed what it says such as the management policy of the bulletin board.

Channel 9 basic policy


1. Channel 9 is the place to talk. Channel 9 is intended to provide a place where Microsoft and users can speak with real intention, and it is neither a marketing tool nor a PR tool or a lead generation tool.

2. As a human being. Channel 9 is a place for the team member of Channel 9 to be himself, to introduce about the team and to know about the Microsoft user by the team.

3. Listen to the opinions of people. There is much to learn from the opinions of other users. We prohibit acts that run to excessive self-defense and refute to bring it into discussion. Listen to the opinions of other users and absorb what you can learn from them.

4. Proper judgment. Please think a little before giving your opinion. You can see a remark that has no merit in pushing a fixed concept or causing a negative situation.

5. We do not conduct marketing activities on Channel 9. The investment in Channel 9 is done to gain surprise and joy, not for promotional activities.

6. Speech contrary to public order and morals is prohibited. It takes time to fix permanent changes.

7. Please check your hand. There is a topic that does not settle even after discussion and only causes problems. Although this is irrelevant to the censorship system, it is necessary to keep public order and morals of modern society. Even if you bring out problems related to laws and property, things will not change. Contrary to public order and morals, it only disturbs the user who accessed the site, causing a negative situation, so refrain from such actions.

8. Please do not be stupid. No one likes a mean person.

9. Please join the conversation. Do not stop listening to the opinions of other users just because you are busy, do not stop participating in the conversation just because you can not agree with the opinions of other users. Patience is necessary to build up human relationships. By building a human relationship over time, the entire industry can benefit from it.
Incidentally,Channel 9 Japanese version support blog: Notification for the end of test broadcastingAccording to, the Japanese version seems to be finished soon. In this context, is there a tendency that the tendency that Japanese do not place much emphasis on communication is emerging clearly? In that sense, it may be said that Google's toy stance, which keeps on offering only silently and strictly waiting, is a Japanese preference.

Meanwhile, overseas headquarters Microsoft has opened a chat room where you can chat directly with people in Microsoft.

MSDN Online Chats

Even from Japan, the method of listening to the person in charge is secured once.

Ask the Experts! ~ Why do not you visit Microsoft's representative?

There are also a lot of blogs, any of which can also be commented. This is also the same in Microsoft's blog in Japanese.

MSDN Blogs - Blogs
http://blogs.msdn.com/

Google also has a blog, but I can not comment. This is the same for both the Japanese version and the original version.

Google Japan Blog
http://googlejapan.blogspot.com/

Official Google Blog
http://googleblog.blogspot.com/

Looking at that from the point of view, Microsoft corporate headquarters is also tolerant of the formation of a voluntary community, it gives hints when asked, sometimes it does not hesitate to leak information of new products. If it is asked, it seems that it will be stance to respond accordingly to the extent possible.

This was not the case from the beginning, and as I mentioned before, as I realized the threat of Linux "We need such strong community formation as wellThat's why we changed direction. Until then, it was like Google's current stance. This is predictive or premonition, but at some point, when a crisis situation arrives at Google that has boasted invincibility to date, when Google aware of the crisis with the skin, the same direction change as Microsoft It seems that I will try.

In other words, with human-powered services like "Google Answers", how to train the community is a top proposition, but Google has not got its know-how yet, and because it was not very aggressive, I have encountered a sorrow of mistake while holding many excellent researchers. In this place, in Japan, "Price .com"Are heartfelt to maintain the community. Naturally, the community can not be fully automated.

■ Reasons for Google Answers Failure Part 4 "Appearance of strong rivals, quantity more than quality"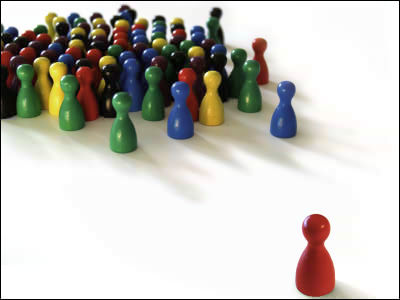 Ultimately we handed over the guidance to "Google Answers"Yahoo! AnswersIt is the appearance of. It appeared on December 9, 2005. This is an amazing service that appeared by analyzing and solving all the various problems of Google Answers. Yahoo! which was deprived of the share by Google in the existing search genre It is a case worthy of consideration in various ways that it won the battle from the front in violent battle with Google, and won. It was just this time that Google Magic was said to have begun to decline.

First of all, Yahoo! Answers was "free". Also, the campaign is done extensively,Ask the PlanetIn the event that the question is from the owner of the world's highest IQ, if the product of question is one year gasoline, or if you answer the question of Mr. Gore, former Vice President, you can get a car, etc, such as celebrities and luxury prizes We did offer. For example, the following questions were actually made in this campaign, and President Column of India "The global population will be 8 billion in the future, but what kind of idea is there to eliminate terrorism and realize a free earth?"I have asked.

Yahoo! Answers - What should we do to free our planet from terrorism?

Initially, over 7000 responses were flooded with responses and attracted overwhelming attention abroad. Furthermore, theoretical physicist Steven Hawking appeared, "How can humanity survive the next 100 years"Posted a question saying: At that time the number of responses actually exceeded 16,000.

Yahoo! Answers - How can the human race survive the next hundred years?

Through such a flashy event, we aimed to improve the brand name and gathered users.

In addition, August 15, 2006, the API was opened to external developers. And on December 4, 2006, the number of users reached 60 million, the number of responses is actually 160 million. The result of pushing forward to making the atmosphere that the respondent and the questioner can use without being separated is clearly dividing the light and dark. By the way, the final researcher number of Google Answers is800 peoplewas. There is no way he can win.

This person's difference is very important. The respondents of Yahoo! Answers were not carefully selected elite, but because they were free, the number of respondents is so high that it is not extraordinary. And, the fact that the number is large may inevitably shorten the time until the answer comes back. Also, because the amount of responses is large, the quality will inevitably fall apart from pins to kiri, but certainly there will be gleaming responses in it as well. The accumulation of "Kirari" was a factor for success. Whereas Google tried to keep quality with a few experts, Yahoo! It moved in the direction of gathering the wisdom of everyone (Web 2.0 direction), and for that reason I was devoting full effort to the development and maintenance of necessary communities. As the number increases, the "bad money drives out good" phenomenon occurs, but it is the community's management skill to keep it from doing so. That is exactly the opposite of Google. As I said earlier, about what human beings are called "community" that can not be fully automated, until then Yahoo! The difference in know-how cultivated by Moro came out to Moro.

As for communication, Yahoo! As already Microsoft has already turned direction, comments are available on the official blog.

Yahoo! Search blog
http://www.ysearchblog.com/

Yahoo! 360 ° - Yahoo! Answers Team Blog (answers.yahoo.com)
http://blog.360.yahoo.com/y_answrs_team

Although you can not comment in the Japanese version, trackback is possible. Google does not even accept trackbacks.

Yahoo! Blog - Yahoo! Search Staff Blog
http://blogs.yahoo.co.jp/yjsearchblog/

This policy change began after Google ranked 1st in search share. And it continues today. Even if it is made bogoboko, there are many things to emulate around when you begin to take action starting from there immediately.

B3 Annex: Yahoo! Internal Document "Peanut Butter Declaration"

"Yahoo's strategy sounds like spreading peanut butter broadly against the myriad opportunities that continue to emerge in the online world, and as a result it is wide for everything we do Investment is thin, and it is the current situation that we are not focusing on any particular thing. "

■ Learning from Google's failure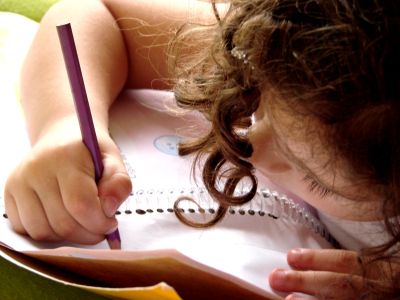 Although it is good or bad, it is Google which succeeded in robbing the share with fully automated service, but in terms of services other than fully automated, there are no successful cases. The business success of Google is established by a method of reducing price extremely by fully automating things that can not be fully automated, and freeing it by advertisement, which is too costly , That is, it is very weak in a genre that requires time and labor, in other words, a genre that can not be automated.

In other words, I think that this point is important when you offer services that compete with Google. Microsoft overwhelmed Google for new, "Live SearchWe started something called " Everything, both Windows Vista and Messenger, all the services that new Microsoft gives out are all felt in the direction that seems to have been created to break Google. Always looking at the movements and exits of the pioneers from the end of the industry, analyzing it, it is a routine means to catch up at a stretch and separate it. Since that method does not follow immediately even if there is new movement, it first receives criticism that it is "out of date", "not sensitive to trends", "it is late to adopt new movements", "such a thing can not be hit" However, in the end it was to aim for a winner.

Also, although Google wrote that Google seems to be not good at communicating, it seems that Google is also starting to work with pops as expected. For example, the following are some of the people in Google that are active in Google Groups. I was announcing in such a place, I did not know at all. This area around Yahoo! in public relations activities Is it urgent to prepare a system like that?

Google guide

Google Desktop Guide

Google Toolbar Guide(Firefox)

Google Toolbar Guide(IE)

AdSensePro(It is hardly active)

Gmail guide(I'm doing my best recently)

It is still feeling like fuming, maybe I will break through somewhere.

And, in fact, Google Answers is a service other than the existing search that Google first worked on, and this idea was launched by other founder's rally pages. It is hard to imagine that this failure will be made use of various services afterwards.

Also, some of the researchers at the time are now beginning a new service.

Welcome to uclue.com (beta)
http://uclue.com/

Questioning is free, and in that case it shows the reward. As a result it seems to pay $ 5 to $ 250 if there is a reply. Researcher 75%, the rest to uclue.com.

So the question "Where is different from Google Answers?" Is written immediately.

Question: How does Uclue compare to Google Answers?

As responses to this, there are prompt responses to answers, fast reactions, not only credit cards but also PayPal, prepaid form, illegal questions, student's thesis reply, and answers to the exam I will reply to anything else but answer anything, I can use German and Spanish in addition to English, refundable if I can not be satisfied with the reply, even if there was not a 30 day reply, it seems to be refundable. I think that it is the result of learning from failure, will it succeed, is this?

Finally, let's take a look at the most noteworthy question since Google Answers was closed, "What causes Google Answers to be closed?"

Google Answers: What has happened to Answers?

· Since Google Answers was used to confirm the validity of the number gotten by credit card fraud, a lot of bothersome questions were raised

· There were a lot of inspectors who put a link in the question text to do search engine measures SEO, and spammers asked questions

· Although we needed a lot of time and effort to answer the question, no compensation was presented so much, so many unresolved questions were accumulated

· The link from Google's main page was removed, and the number of people suddenly decreased

· In any case, I did not do past log search, the same question continued to be repeated, I am tired of it

And it completely collapsed as a community ... ....

For reference level, list the domestic services that do the same thing as "Google Answers" at the moment. Where is it to survive ... ....

Human power search Hatena
http://q.hatena.ne.jp/

tell me! Goo - Questions & amp; Answers (Q & amp; A) community
http://oshiete.goo.ne.jp/

If you ask a question OKWave
http://okwave.jp/

Yahoo! Chiebukuro
http://chiebukuro.yahoo.co.jp/

Han game - everything is settled with knowledge plus!
http://plus.hangame.co.jp/

Answer and get on the top page
http://www.kotaete-net.net/

So-net MonDo(Closed at 13 o'clock March 28, 2007)
http://mondo.so-net.ne.jp/mondo/index.jsp