Nintendo, Sony, Microsoft was sued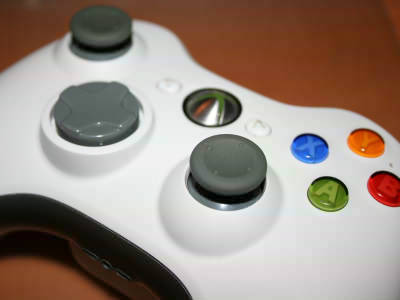 About Nintendo, Sony and Microsoft, the game machine controllers are issued by a company called Fenner Investments in the United States for infringement of patents. The technology used for each controller infringes the patent held by Fenner Investments.

In other words, it seems that common functions installed in game machines of each company are infringing on patents of this company. What kind of function is it?

Details are as follows.
Nintendo, Sony, Microsoft all sued over game controllers

According to this article, Fenner Investments holds the patent "6297751" on the interface of the joystick port driven by the low voltage, and the joystick mounted in the controller of the three game machines conflicts with that patent We insist.

In fact this patent is registered in the database of the US Patent Office.

United States Patent: 6297751

I took up earlier.Searchable also with "Google Patent Search".

Low-voltage joystick port interface - Google Patents

Although lawsuits on patents are often unlikely to be published, Fenner Investments prevails over a company called Alcatel in a similar patent infringement action, and other major communication equipment such as Lucent, Nortel, Cisco, Juniper Although the lawsuit raised against the manufacturer etc was also rejected in October 2006, it seems that there is a possibility that each company has achieved certain results.

I wonder what will happen ....
in Game, Posted by darkhorse_log