Flash animation "animator versus animation" part 2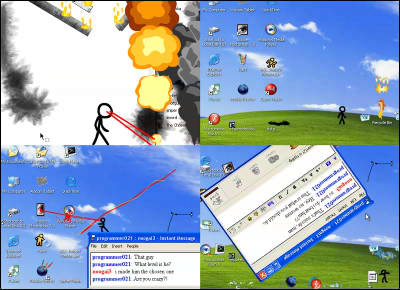 I took up even GIGAZINE before and it was very popularFlash animation "animator versus animation"However, it seems that the sequel has finally appeared. This time it finally invaded the desktop, spreading a fierce battle with Firefox, Photoshop, AOL Messenger, it will be in a state where you can not put your hands ... ....

Playback is from the following.
AtomFilms Animator vs. Animation II

The CM will flow first, and when it is over, playback will begin.

In similar things, there is Flash animation that desktop icons fight each other.

Flash / Icon's Story

Both are quite interesting.
in Video, Posted by darkhorse_log