"Thinking Machine 4" in which computer thinking can be visually recognized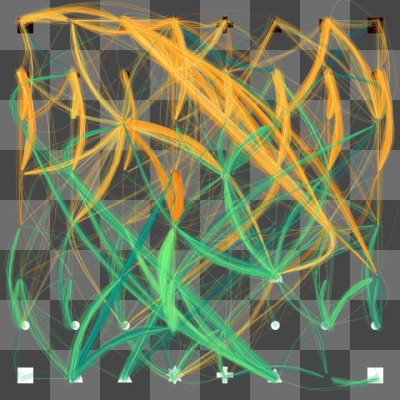 Although the opponent thinks considerably when you are fighting a computer against chess, you can see how the computer is exploring the next hand at that time.
Thinking Machine 4

When moving the piece with drag, the next hand search process of the computer will be displayed as a line. The line that continually increases is very beautiful.


Computer Chess - Wikipedia

By the way, it was the first time in 1996 that the computer side won the match between the human chess champion and the computer. However, since it is a victory of only one race during six rounds, we are losing at this time overall. Overall the first victory is 1997 in the following year, but after that it seems to be a continuation of what will win if it is limited to one game. After seeing the thought line of the computer, the magnificence of the human brain is more felt.