The innovative game engine "Offset Engine" that surpassed Unreal appeared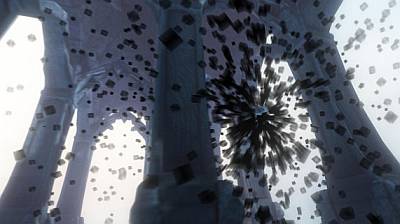 Although it is "Unreal Engine" that boasts overwhelming ability in shooter of first person viewpoint, so-called FPS, the whole picture of the new kind of game engine "Offset Engine" attracted attention for a long time as its competing horse and its engine It seems that the details of the new game using it are gradually becoming known.

As for how great this game engine is, it is terrible because it can say that movie-level drawing can be introduced in real time below. It is a movie level of Hollywood. Do not see one hundred pictures, please.
Please start with the following movie. The point is that they are all "real time rendering" games.

852 x 480 HD

A little bigger version of the above movie.

1280 x 720 HD

A larger version.

Project Offset - GDC 2006 (1920 x 1080)

Next time, I'm making it like this ~ Movie. The actual game screen enters in the middle.
Project_offset_june_2005.wmv

And this is the most amazing movie. Variegated expression and movement, and quality. You can see what kind of game it will be when they become together as a whole.
Project_offset_august2005_1280x720p.wmv

In addition, there is a movie that shoots hundreds of successive running goblins with a bow gun. I can understand mostly what kind of feeling it is.
Project_offset_crowdtest.wmv

The official website is below.

Offset - Main
http://www.projectoffset.com/

The wallpaper is also below.

Offset - Game Design

You can easily understand what company "Offset Software" that is developing this engine is by reading the following interview article.

[E3 2006 # 185] Interview with developers of amazing FPS "Project Offset" by independent developers

Having such technical skills is itself Odoroki, but it is too amazing as it was said that the first year and a half was forming this engine by one person. Expect great.