Rihga Royal Hotel Tokyo's Twin is like this


I traveled on a business trip related to GIGAZINE and I had to stay overnight so I tried looking for hotels in various ways. So I made it to "RIGA Royal Hotel Tokyo" for that reason that I had a half-price ticket for shareholders. It is better to reserve via internet than to use that ticket.

However, because there was no single room for some reason, it was inevitably in a twin room. Even just saying that I will stay in a twin room alone alone is a great violence. Also, although it is an embarrassing story, I have never stayed at a hotel of this level ....

That's why I took a picture. Let's stay at a hotel of this level.
RIHGA Royal Hotel Tokyo

Check-in was fastest at 14:00, checkout stayed the longest at 12 o'clock in the day. Check-in is basically until 20 o'clock. In case it becomes after that we need to call the front desk. Otherwise, it will be sold for guests on the day. Be careful of this.

The layout of the room is like this.

RIHGA Royal Hotel Tokyo | Twin Room

The price is like this when it is the initial setting.

RIHGA Royal Hotel Tokyo | Room Rates Information

When twin, it is 44,890 yen for one person per night. Even if using half price tickets, it is 20,945 yen. As a result of examining various travel agency system sites that can be booked via the net, the cheapest was 18,900 yen (including tax). Instead, there is no meal. But it's okay, there's a convenient store, Lawson that is fulfillingly diagonal. Because the neighborhood is Waseda University so many students come, it was more than usual product lineup. It feels nice and convenient.

In addition, you can also net from the room. It is 100 Mbps properly. high speed.

RIHGA Royal Hotel Tokyo | Internet access in the room

24 hours from the start of use is 1050 yen including tax. I also lend a LAN cable.

Amenity related in room is like this. I lend you a computer or mobile phone.

RIHGA Royal Hotel Tokyo | Room Facilities · Amenities · Services

Because there is almost one thing, it is nice to be able to reduce the amount of baggage you bring as far as possible. It is only a talk about how I stayed where I was not even preparing this level.

When checking in please write name, address and phone number at the front desk. Baggage will carry you to the room together.

Enter the pot and tea set on the right hand side. If you make a large amount of tea here beforehand, you do not need to spend unnecessary money. There is also a refrigerator so if you give it to chillin in it, OK.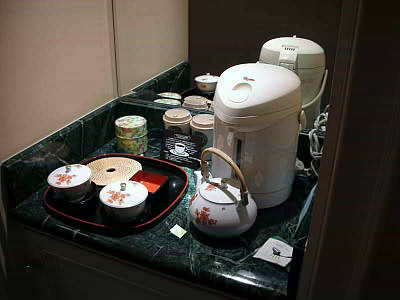 The sink is like this and it's gorgeous. The one like the magnifying glass on the left is for makeup. As a woman who uses eyeglasses, when using makeup you can not see your face, so use it. It is not for growing your face naked "Aaba Band".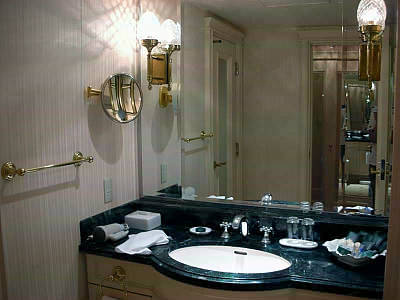 There is also a bathrobe properly.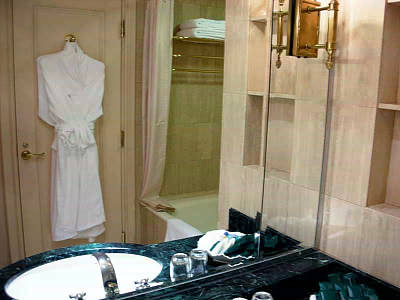 Bathtub. The shower is hard to understand. Pull up on the switch part upwards and showers, push down, you will jump out of the faucet. Rotating the tip of the shower can make the water flow thicker or thinner. Also, the bath towel is thick enough to feel the weight and fluffy ~. Easy to use if this is a bath towel.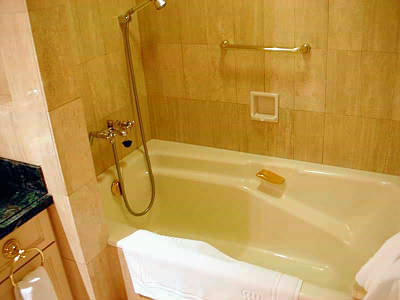 The toilet has a proper bidet. There is also regular toilet paper. The lever that pours water is located on the left in the back. Difficult to understand.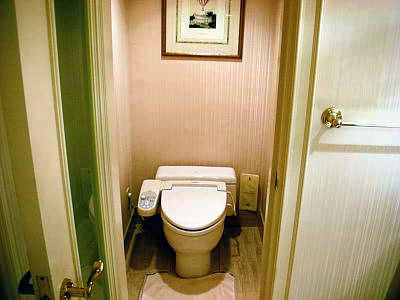 A common minibar often. The bottom is a refrigerator. Basically everything here is charged. Of course it is expensive. Somehow Rika Royal Hotel original chocolate is put. It is said that a commercial soul is what it is called.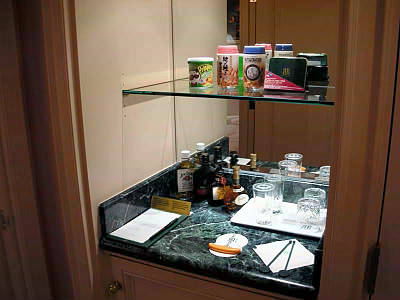 What is in the refrigerator. At a convenience store PET bottle of 147 yen here is from about 200 yen to about 210 yen. One mineral water in the foreground is free.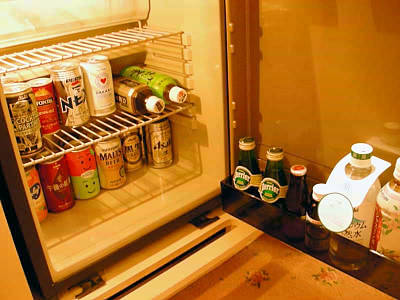 In addition, according to the story that I heard earlier, the master who often stay at the hotel confirms the inside of the refrigerator beforehand and buys the same one as the drink from the manufacturer in the supermarket in the neighborhood. Yes, a living and cheap guy. And I took it back to the hotel and I'd exchange my cold guy and lukewarm crowd in the fridge .... And there is also a type that the hotel side also can not return once the bottle is pulled out for defensive measures. Rihga Royal Hotel Tokyo was normal, as you can see.

The bed looks something like this. There are two pillows.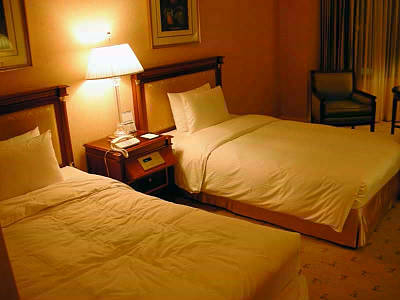 The net will pull the LAN cable in the place next to the TV. It is safe because there is also a proper outlet.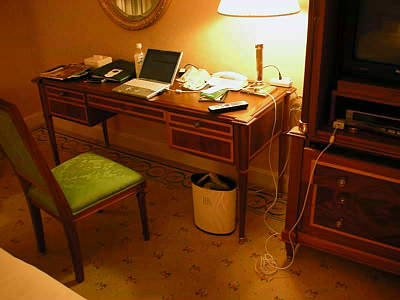 The TV is inside like a dress like this.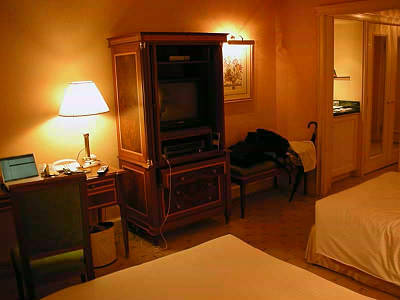 It is prepared properly, but I do not use it.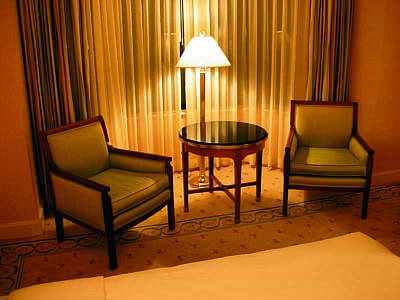 I can see the night view as well.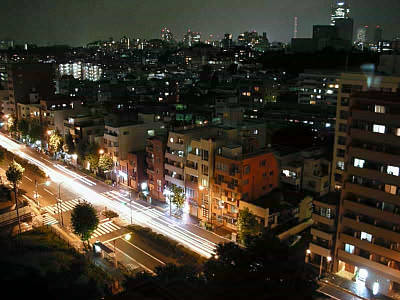 Full view of the room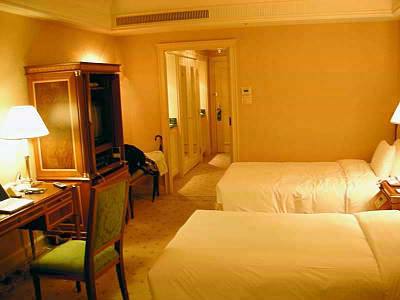 Room temperature can be adjusted in 0.1 degree increments so it was nice and comfortable. It was the time that it took a while to checkout checkouts, but it was generally satisfactory level except it. Although I said, I only eat and sleep with eating rice.