Spider-Man 3 trailer, finally released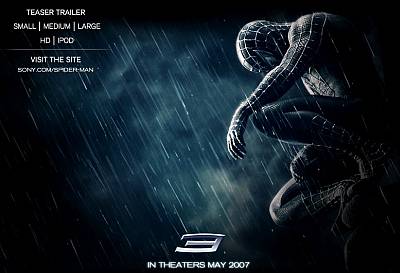 A trailer of "Spider-Man 3" scheduled to be released on May 4, 2007 has been released. The address is below.
Apple - Trailers - Spider - Man 3
http://www.apple.com/trailers/sony_pictures/spider-man_3/

Time is 1 minute 37 seconds. I think whether it ends with the image image if it is only in the first half, many scenes that seems to be important in the second half. Fun.