High resolution photos of bees drinking mits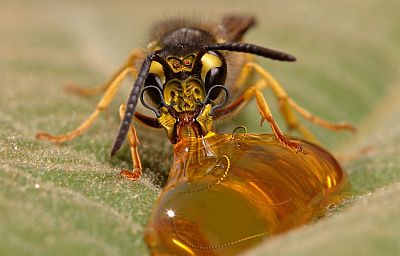 If you click on the above picture you can understand, it is a scene that is unimaginable.Nikon Coolpix 4500WhenNikon D 70He took a picture with. Although obviously impossible thing is growing up from the cut ... ....

Other photos can be seen from the following.
Bloemsma's image ranch :: Insects, Spiders, small animals and more
http://pix.bloemsma.de/album11

Here is the original image of this honey bee photo.
http://www.fotocommunity.de/pc/pc/display/1808209

In short this is processed by Photoshop and various 3DCG software, but it is done very well.

Other works here
http://pix.bloemsma.de/thomas

There are lots of interesting works, inspiration inspired a lot.