NAS with capacity of 1 TB for wireless LAN 802.11 g compatibility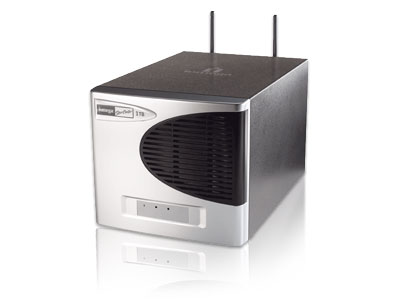 A model of 1 TB capacity finally emerged from iomega even in NAS of wireless LAN. As specifications, it is said to be wired LAN of 10/100/1000 BASE-T, two USB 2.0 ports, UPnP compatible, Raid 0/1/5 correspondence, and notably 802.11 g correspondence. Of course WEP and WAP are OK.
The price you care about is $ 899.95 (about 105,000 yen).

For further details please visit the following site.

StorCenter Network Hard Drives: 1 TB Gigabit Ethernet

Is not this selling in Japan?