It turns out that a Chinese hacker stole more than 2.7 billion yen in new corona benefits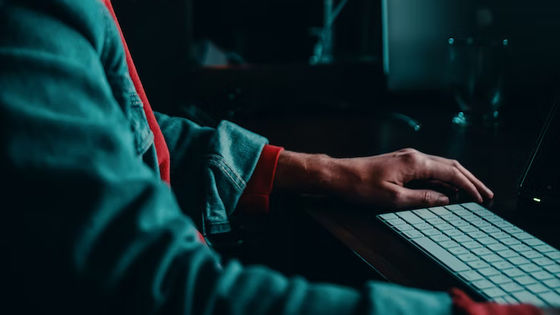 A hacker group associated with the Chinese government, APT41, has stolen at least $ 20 million (about 2.7 billion yen) in benefits for measures against new coronavirus infectious diseases, such as loans from the Small Business Administration and the Unemployment Insurance Fund. became.

Hackers linked to Chinese government stole millions in Covid benefits, Secret Service says

https://www.nbcnews.com/tech/security/chinese-hackers-covid-fraud-millions-rcna59636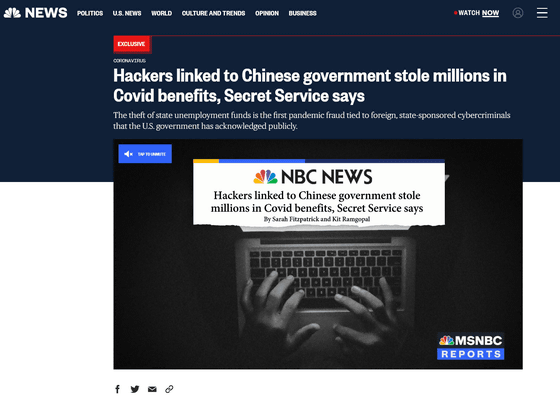 Chinese hackers stole millions worth of US COVID relief money, Secret Service says | Reuters
https://www.reuters.com/technology/chinese-hackers-stole-millions-worth-us-covid-relief-money-secret-service-says-2022-12-05/

APT41 is a hacker group based in Chengdu, Sichuan. It is the first time that the US government has acknowledged a pandemic-related fraud by such a state-backed hacker group, which is believed to be supported by the Chinese government.

However, officials and cyber security experts speculate that this case is just the tip of the iceberg and that there are many cases that have not been certified.

According to the US Department of Labor Inspection Office, the pandemic unemployment fund is $ 872.5 billion (about 119 trillion yen), and the inappropriate payment rate is about 20%. If fraud is included, the percentage is likely to be higher. Rachel Grezler, a researcher at the Heritage Foundation, has reported to a Senate committee that criminals have stolen $357 billion (about 48 trillion yen).

Heritage Fellow Rachel Greszler Testifies to Congress on Unemployment Insurance | The Heritage Foundation
https://www.heritage.org/impact/heritage-fellow-rachel-greszler-testifies-congress-unemployment-insurance

According to a Secret Service investigation, APT41's benefit theft started in mid-2020. More than 40,000 transactions were made using more than 2,000 accounts. However, he said he succeeded in recovering half of the $ 20 million (about 2.7 billion yen) that was believed to have been stolen. In addition, about $ 1.4 billion (about 190 billion yen) has been seized over fraudulent receipt of benefits, and about $ 2.3 billion (about 310 billion yen) has been returned to the state's unemployment insurance program.

Former director of the National Center for Counterintelligence and Security, William Evanina and others, said that the theft of benefits increases the risk of criminal prosecution and that the Chinese government may be accused of being involved. It is speculated that the Chinese government just tolerated what was done as part of APT41, and that it was not the main purpose of APT41.