Survey reveals that wearing a mask effectively prevented new corona infection in school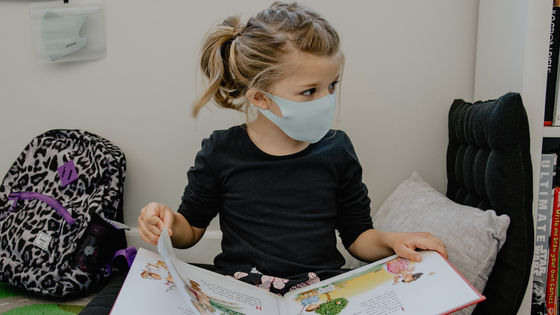 Since the start of the pandemic of the new coronavirus infection (COVID-19), the wearing of masks has spread worldwide as a measure to prevent infection. However, as the pandemic prolongs, the obligation to wear masks is gradually being abolished, and there are many areas overseas where the obligation to wear masks has been abolished even in schools. Meanwhile, in Boston, there are two school districts that require masks to be worn at school even after the obligatory wearing of masks has been lifted. How different is the spread of infection?" It was possible to conduct a comparative survey. A comparative study of this has revealed that mandatory wearing of masks can effectively prevent the spread of COVID-19 infection in schools.

Lifting Universal Masking in Schools — Covid-19 Incidence among Students and Staff | NEJM

https://www.nejm.org/doi/full/10.1056/NEJ Moa2211029
Masks Cut Covid Spread in Schools, Study Finds - The New York Times
https://www.nytimes.com/2022/11/10/health/covid-schools-masks.html
In the NEJM, a peer-reviewed medical journal published by the Massachusetts Society of Internal Medicine and Surgery, there are ``school districts that no longer require wearing masks'' and ``wearing masks'' in Boston school districts that have lifted the obligation to wear masks in the spring of 2022. A research paper was published that compared the two school districts that continued to be compulsory.
Research has shown that mandatory mask wearing can significantly reduce the number of COVID-19 infections in schools. Specifically, rather than 'students without masks attending a relatively new school in Cambridge, Massachusetts,' it was more likely that 'schools with older buildings, inadequate ventilation systems, and overcrowded classrooms' It seems that the infection rate of COVID-19 was lower for 'students wearing masks who went to school'.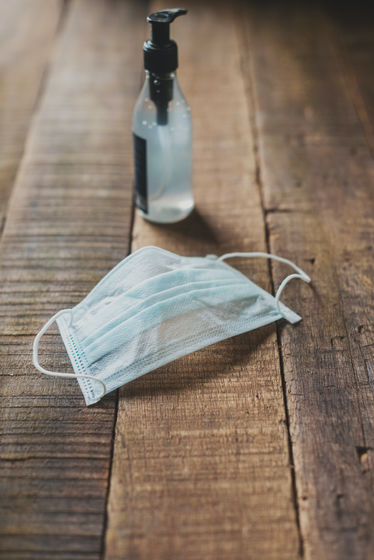 The study was conducted by researchers at the Harvard School of Public Health and the Boston Public Health Commission. Julia Rachman, an assistant professor of public health at Boston University and one of the study's authors, said the study 'represents the false positives about the effectiveness of mandating mask-wearing to stop the spread of the virus in schools.' It helps dispel information," he said.

The research team said, ``This summer, people were saying, 'Oh, isn't COVID-19 spreading at school?' We can see that COVID-19 is spreading among schools, homes and teachers.'

The study did not look at the types of masks children wore in school. However, Rahman said, ``Studies show that if people wear masks as a group, infection across the population can be reduced, and absenteeism among students and teachers can be reduced.'' Even if you wear it, you can expect a certain amount of infection spread prevention effect.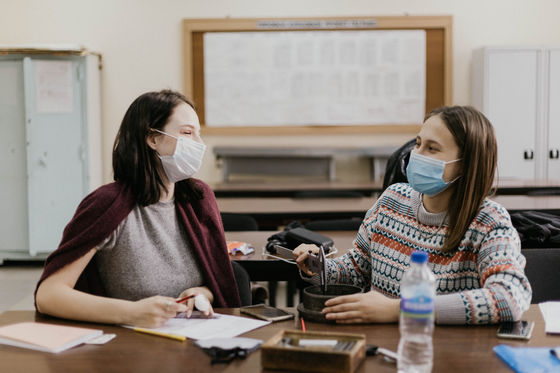 A total of 72 school districts were surveyed, comparing two school districts, Boston and Chelsea, who wore masks for 15 weeks, and 70 school districts that lifted the mask requirement at different times. When the mask-wearing requirement was lifted, there were 44.9 more cases of COVID-19 per 1,000 students and staff compared to the group wearing masks, resulting in an estimated 11,901 infected people in 15 weeks, the research team found. concludes.

Tori Cougar, one of the study's authors and a postdoctoral fellow at the Harvard School of Public Health, said, 'Schools that have lifted mask requirements have seen a consistent and sustained increase in COVID-19 incidence. I understand,' he said. According to Cougar, ``a statistically significant increase in the incidence of COVID-19 was seen'' in 12 of the 15 weeks of the survey period.

It is also clear that one-third of COVID-19 infection cases that occurred in schools where the obligation to wear masks was lifted was due to the removal of the obligation. Cougar also said that four out of 10 cases of COVID-19 for school staff are due to decommissioning.

On the other hand, epidemiologist Tracy Beth Hogue, who is critical of wearing masks in schools, argued that the study presented this time was an observational study, not a
randomized controlled trial
. Therefore, although it is possible to show a correlation between mask wearing and the onset of COVID-19, it is not possible to prove a causal relationship between the two. Shira Doron, another infectious disease doctor who is critical of wearing masks, also said, ``This study is just one of the medical literatures that investigated the obligatory wearing of masks in schools, and the content varies depending on the literature. is," he pointed out.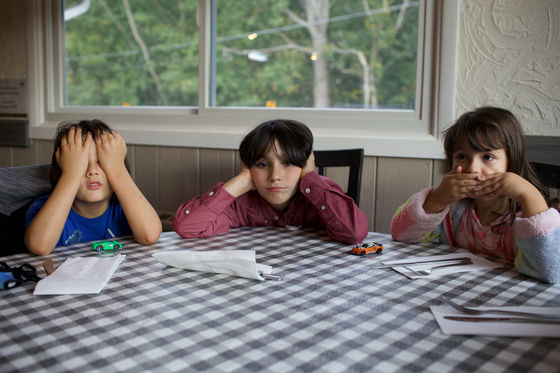 He also pointed out that wearing a mask can cause communication problems in children and delay the development of speech. It interferes with understanding what is being said,' he said, explaining that the reason for his opposition to wearing masks at school is other than the spread of COVID-19.