``Haagen-Dazs Mini Cup ``Kanjuku Beni Haruka'' tasting review where the sweetness of sweet potatoes like honey matches ice cream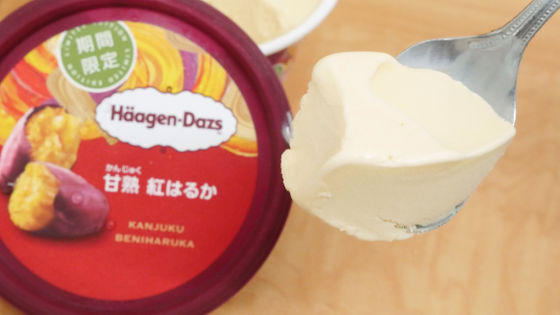 The ice cream `` Haagen-Dazs Mini Cup `` Kanjuku Beni Haruka ' ', which expresses the sweet potato `` Beni Haruka '', which is characterized by its moist texture and elegant sweetness, appeared on Tuesday, September 13, 2022. I was able to enjoy the change in flavor and texture with coarse-grained Beniharuka sauce, so I immediately tried to see what it tasted like.

Mini Cup 'Kanjuku Red Haruka' | News Release | Haagen-Dazs Japan Häagen-Dazs

https://www.haagen-dazs.co.jp/company/newsrelease/2022/0809.html
The package of 'Haagen-Dazs Mini Cup' Kanjuku Beni Haruka '' looks like this.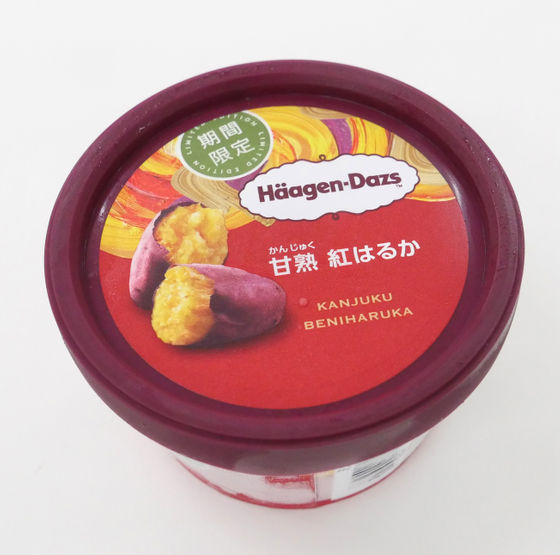 It is a little small because it is a 'mini cup'.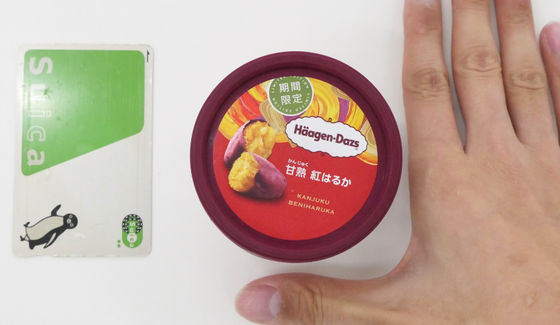 Red Haruka Puree and Red Haruka Sauce are used as raw materials. The calorie is 254 kcal per piece.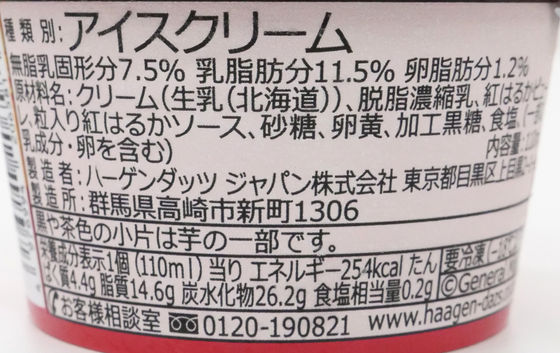 Continue unpacking.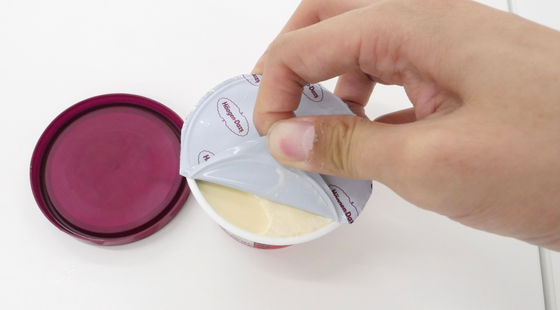 The appearance of ice cream looks like this, it looks like ordinary vanilla ice cream.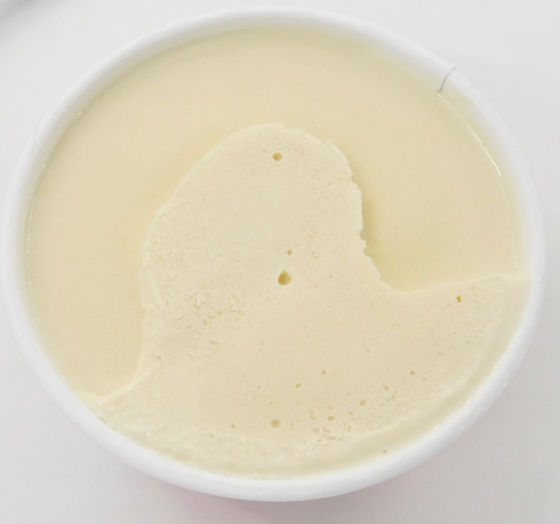 When I ate it, I felt a unique flavor like melted sweet potato with vanilla ice cream. Not only the taste, but also the aroma of baked sweet potato is reproduced.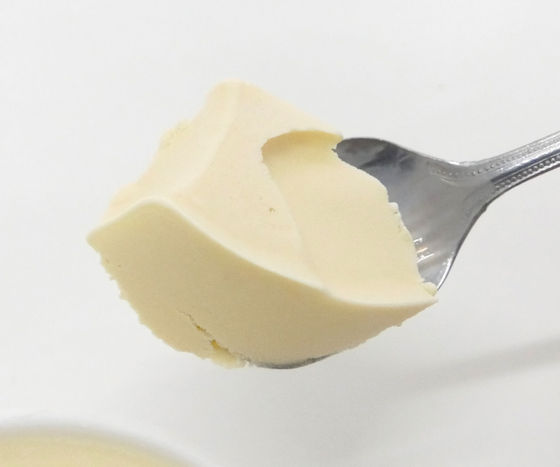 When I scooped a bite, I could see a source-like appearance in the center of the ice cream, so I decided to check it in more detail.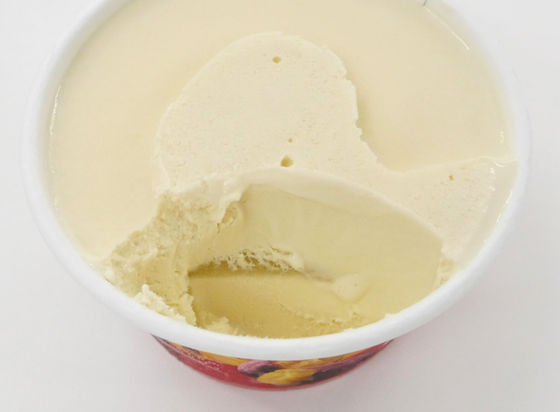 So I cut it in half. It seems that something solid is contained rather than sauce.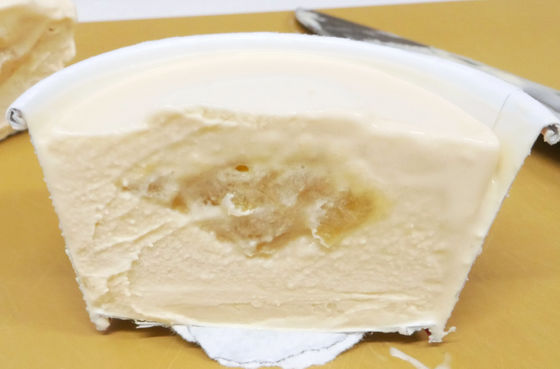 The identity was potato
puree
. The puree has a rich taste that condenses sweetness and fragrance, and it clearly adds an accent to the ice cream. By eating vanilla ice cream and potato puree at the same time, my mouth was filled with the gentle flavor of ice milk and the rich sweetness of baked sweet potato.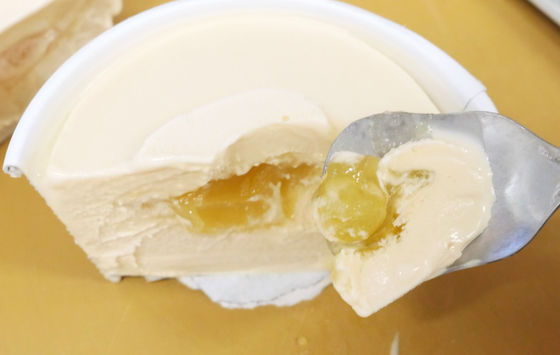 The price of 'Haagen-Dazs Mini Cup' Kanjuku Beni Haruka '' is 319 yen including tax, and it is sold at supermarkets, convenience stores, department stores, etc. nationwide.