``Hokkaido stew [pumpkin] in a mug cup'' review that can make thick pumpkin stew with just hot water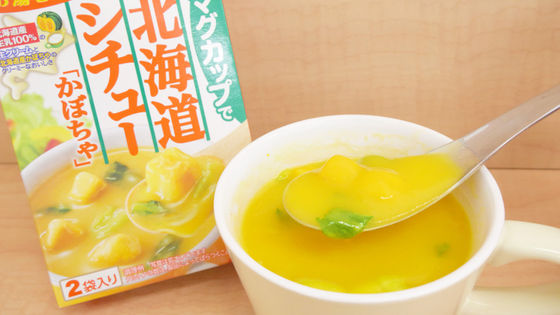 On August 15, 2022, `` Hokkaido stew [pumpkin] in a mug' ' was released as a series of ``Hokkaido stew in a mug'' by House Foods, which allows you to make a rich creamy stew just by pouring hot water and mixing. The stew using 100% Hokkaido raw milk and Hokkaido pumpkin is a dish that you can easily enjoy the thick stew and the taste of the ingredients, so I actually enjoyed the taste of autumn.

Hokkaido Stew in Mug Cup [Pumpkin] | Product Catalog Top | House Foods

https://housefoods.jp/products/catalog/cd_1,090307.html
This is 'Hokkaido stew [pumpkin] in a mug'.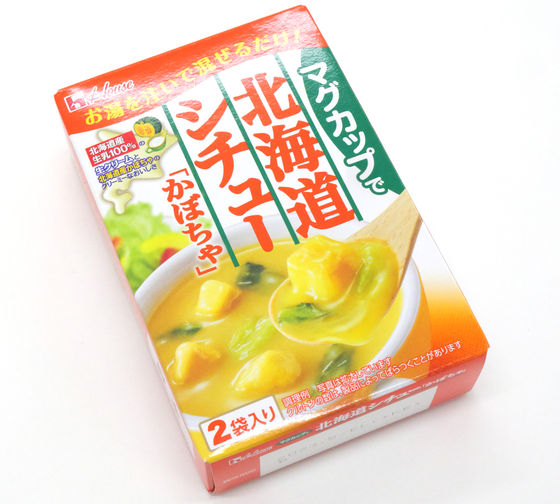 In the raw material column, ``pumpkin powder'', ``sweet potato powder'', ``dried bok choy'', etc. were listed.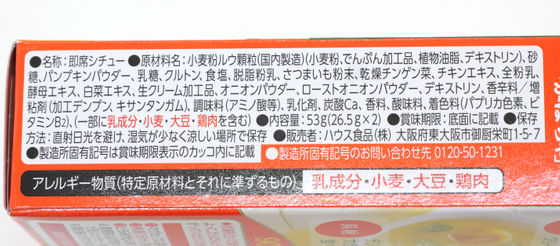 The calorie is 106kcal per 26.5g bag.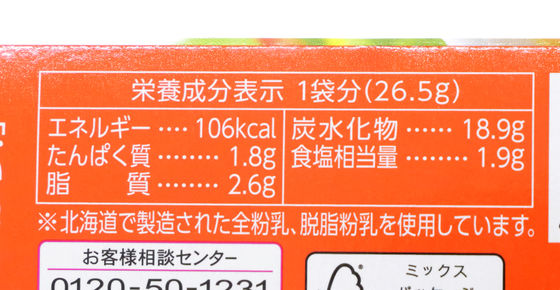 When I opened the box, there were two bags of food.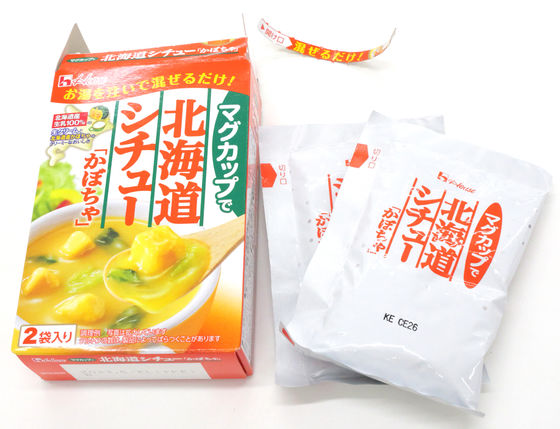 First, put the contents of the bag into the mug.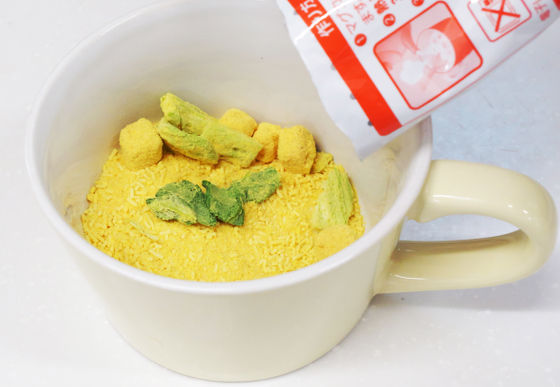 Next, pour 150ml of freshly boiled hot water and mix well for 30 seconds, then wait another 90 seconds. If the temperature of the hot water is low, it may not thicken, so be careful.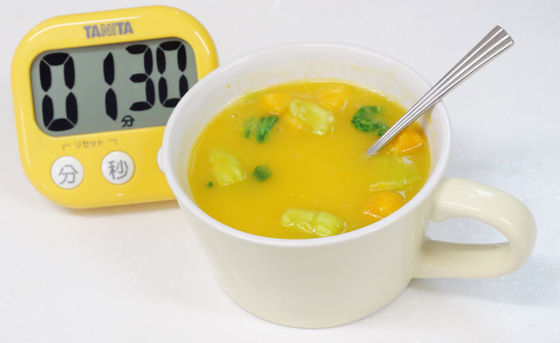 It looks like this when completed. The ingredients are croutons and bok choy.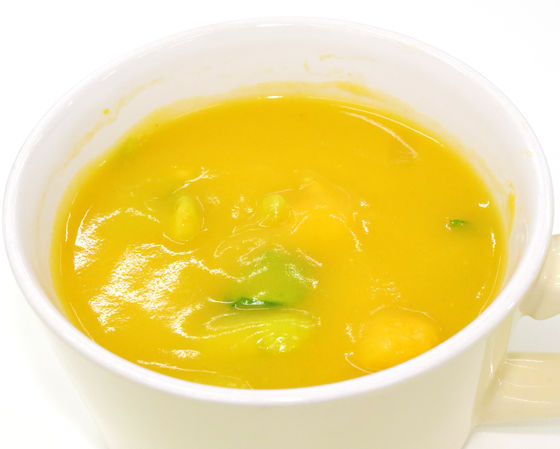 When you eat a bite, you can feel that the sweet and rich pumpkin taste melts into the thick and creamy stew. Large croutons and bok choy are also satisfying to eat, so it's a cup soup that seems to come in handy when you want to add another item to your meal or when you're hungry while working from home.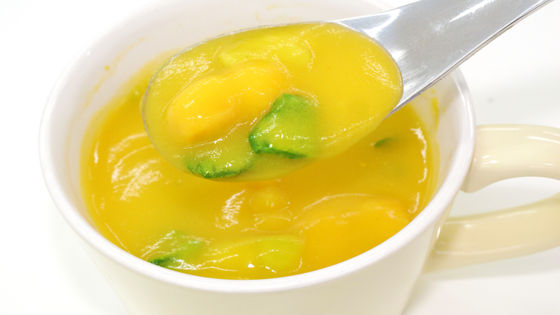 ``Hokkaido stew in a mug [pumpkin]'' can be purchased at retail stores nationwide from August 15, 2022, and the reference retail price is 188 yen excluding tax. It is also handled by Amazon.co.jp, and the price at the time of article creation was 967 yen including tax for a set of 5 pieces.


Amazon | House Mug Cup Hokkaido Stew Pumpkin 53g x 5 [Just pour hot water and mix ・ Creamy and rich side dish stew of fresh cream and Hokkaido pumpkin] | Hokkaido Stew | Stew mail order