Fraudulent loan applications that repeat threats and harassment by exploiting face photos and personal information of people who cannot repay debts are rampant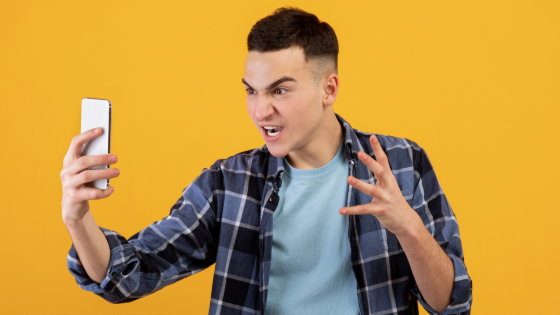 While many modern people access the Internet through smartphones, scammers are also developing various fraudulent apps in smartphone app stores. Overseas media such as Rest of World have summarized ``fraudulent loan apps that lend less than the promised amount and continue to intimidate by exploiting the victim's personal information''.

Mexican scam loan apps will edit your face onto X-rated photos and send it to your family - Rest of World

https://restofworld.org/2022/mexico-scam-loan-apps/
Mexican Loan Apps, Extortion, and the Google Play Store
https://techpolicy.press/mexican-loan-apps-extortion-and-the-google-play-store/
In Mexico, where about half of the population is incorporated into the informal economic system, it is quite difficult for working-class people to get bank loans. Instead, lending and borrowing in the informal financial system has become commonplace, and it seems that people often borrow money from somewhere via friends and colleagues.
Meanwhile, in recent years, more and more people are installing loan apps from app stores such as Google Play and making small loans, but there are many fraudulent loan apps. A woman named Maria contacted by Rest of World decided to borrow money by installing a loan application called SolPeso when she needed a small amount of money. At this time, in addition to Maria's personal information and financial data, the application also requested access to data in the smartphone including contact information.
SolPeso sent only an amount less than the amount Maria contracted, and after a few days of lending, asked to repay the amount at the time of contract and interest together. When Maria learned that she could not repay, the contractor reportedly sent Maria a phone call and a threatening message.
In the end, Maria was forced to turn to another loan app to fulfill her SolPeso repayments, and over the next few weeks dabbled in various loan apps including Rápikrédito, Super Peso, LoanLaLa, Money Flash and iFectivo. He said he did. Many of the new loan applications also harassed Maria like SolPeso, so he sometimes received more than 50 calls and messages a day. Among the threats, various threats were included, such as 'processing Maria's face photo with Photoshop and distributing a photo disguised as a thief' and 'raping and killing her family'. 'This is terrifyingly depressing,' Maria said. 'They send me very aggressive messages and it fills me with fear.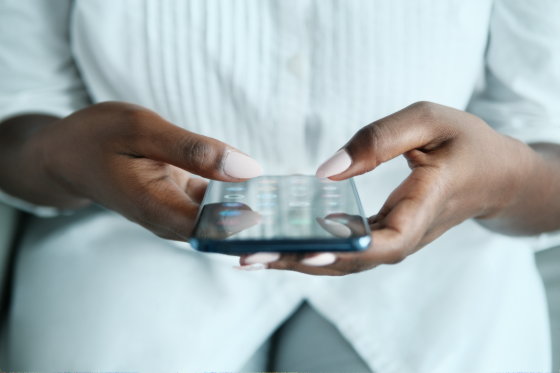 According to Rest of World, Mexico's cyber police department has identified 94 loan apps as being related to ``exposing and intimidating,'' and 35 of these apps are available from Google Play. Diana Baptista, a Reuters journalist, points out that people unfamiliar with Mexico's financial and digital culture are not used to reading privacy policies and are not very good at spotting dangerous apps. Therefore, if the application is distributed on Google Play operated by Google and its evaluation is high, it seems that it is easy to trust that 'Google Play can not lie'.

Many fraudulent loan apps, including SolPeso installed by Maria, access various information such as smartphone contacts, but this is to extend the scope of intimidation beyond the borrower. In general, fraudulent loan apps transfer only about half of the original contracted principal as a fee, and then demand repayment of the sum of principal and interest a few days after lending. Of course, most of the borrowers are unable to repay, in which case the harassment that Maria experienced begins.

The harassment of Maria continued to heat up after that, and a loan app called iFectivo created a fake image of Maria's face overlaid on the naked body of a woman, and included her 13-year-old daughter, cousin, niece, and contact information. It was sent to 17 people. Ultimately, Maria says she was forced into prostitution to pay back the money.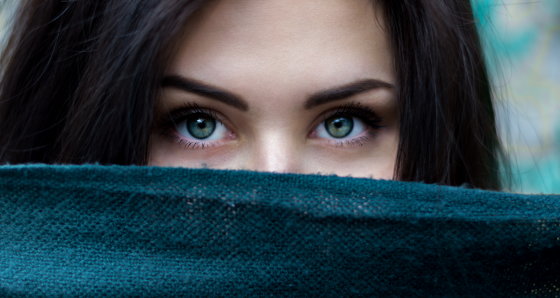 Paul Aguilar, a security expert at SocialTic, an organization that analyzes app store security and privacy issues, said, ``This kind of fraud affects not only users but also the people around them, so it should be better regulated. It is,' he pointed out. Rest of World sets a precedent for Google to remove fraudulent apps by 2021-2022 after India's central bank, the Reserve Bank of India , flagged about 600 fraudulent instant credit apps. It cites cases where apps were removed and stricter policies were established.

However, Jesús Chávez Ugalde, director of analytics and statistics for financial services and products at Mexico's National Commission for the Protection of Financial Services (CONDUSEF), argued that CONDUSEF can only intervene in situations involving registered financial institutions. , told Rest of World that unregistered apps are out of CONDUSEF's jurisdiction. Due to this legal gap and the fact that many Mexicans do not trust the police, fraudulent loan apps are rampant in Mexico.

Although fraudulent loan apps themselves are difficult to regulate, Mexican cyber police are fighting these apps because harassing and intimidating people for repayment is illegal. Nevertheless, it is said that the number of people affected by fraudulent loan apps is on the rise, and government and platform regulations, as well as digital and financial literacy education for Mexicans, are required.

In addition, there is a group of Mexicans who have been victimized by fraudulent loan applications on SNS, and they are sharing countermeasures and attitudes with victims. As an extreme example, he focused on the fact that fraudulent loan apps do not track victims to the real world. It seems that the method of deceiving scammers, 'I will ignore it after that,' is also shared.