Microsoft claims that ``Sony is paying developers to exclude games from Xbox Game Pass''


In January 2022, Microsoft announced the acquisition of major game maker Activision Blizzard . The Administrative Commission for Economic Advocacy (CADE), a regulatory authority aimed at ensuring fair and free competition in Brazil, may seek the opinions of competitors when acquisitions by such large companies are made. Opinions submitted by companies to CADE are open to the public on the Internet, and this open document reveals the true intentions of two companies that are competing in the game industry, Microsoft and Sony.

Sony doesn't sound thrilled Microsoft is buying Call of Duty maker Activision | Eurogamer.net
https://www.eurogamer.net/sony-doesnt-sound-thrilled-microsoft-is-buying-call-of-duty-maker-activision

Microsoft claims Sony pays developers 'blocking rights' to keep games off Xbox Game Pass | Eurogamer.net
https://www.eurogamer.net/microsoft-claims-sony-pays-developers-blocking-rights-to-keep-games-off-xbox-game-pass

Competition regulators around the world are investigating 'Microsoft's acquisition of Activision Blizzard', and after obtaining approval from each regulatory authority, Microsoft's acquisition will be completed. Brazil's CADE is also investigating `` Microsoft's acquisition of Activision Blizzard '', and has started reviewing the acquisition from May 20, 2022. I'm here. The entire CADE review process is published online, and only some confidential information has been redacted.

Among them, it is clear what Sony said about 'Microsoft's acquisition of Activision Blizzard'. Sony claims that Call of Duty , one of Activision Blizzard's titles, is a ``franchise without rivals.'' 'Those with big budgets, multi-year development cycles, and cult followings tend to be long-running franchises.' No other developer has been able to create a franchise, and Call of Duty stands out in the games category in its own right.""Call of Duty has been the best-selling game in the genre for nearly every year for the past decade. It's by far the best-selling game, and Call of Duty has become almost synonymous with first-person shooters (FPS), essentially falling into the shooter category itself.' It also describes Call of Duty as a 'must-have title' and 'a blockbuster, unrivaled AAA title.' Sony also cited a third-party study from 2019 that found the Call of Duty series to be the only game in the top 10 most profitable content. .

After announcing the acquisition of Activision Blizzard, Microsoft denied the suspicion of monopolizing Call of Duty on Xbox, saying, ``We will continue to release Call of Duty on Playstation.'' In fact, in 2022, new titles such as ' Call of Duty: Modern Warfare II ' will be released on the PlayStation platform.

The top of Microsoft's game department said, ``We will continue to release Call of Duty on Playstation,'' denying allegations of Xbox monopoly-GIGAZINE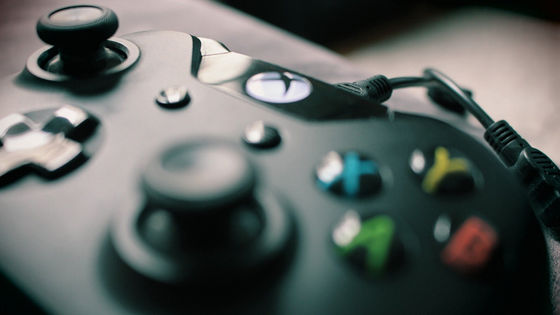 On the other hand, Microsoft refutes Sony's opinion, and the fact that it could have grown Xbox Game Pass without Activision Blizzard titles makes it less of a necessity than Sony claims. No."

In addition, Microsoft said about the exclusivity, ``Sony has adopted a strategy of strengthening PlayStation's presence by signing exclusive agreements with game developers, and as a result has succeeded in establishing a central position in the game industry.'' He commented, claiming that Sony, not Microsoft, is taking a strategy that monopolizes the market.

In addition, Microsoft points out that Sony has successfully built a leadership position in digital game distribution thanks to PlayStation's dominant market share. He also points out that Sony's concern about ``market monopoly due to Microsoft's acquisition of Activision Blizzard'' is ``inconsistent'' with its own strategy to monopolize the market.

Ultimately, Microsoft also pointed out that ``Sony is paying developers to prevent them from providing content to Xbox Game Pass and other competing subscription services.'' He argues that ``Xbox Game Pass's business model of providing high-quality content to users at low cost threatens Sony's leadership in the gaming market.''

CADE's survey on 'Microsoft's acquisition of Activision Blizzard' will be completed by the summer of 2023.


in Game, Posted by logu_ii