Regulatory authorities investigate tax delinquency of CEO of online money transfer service 'Wise'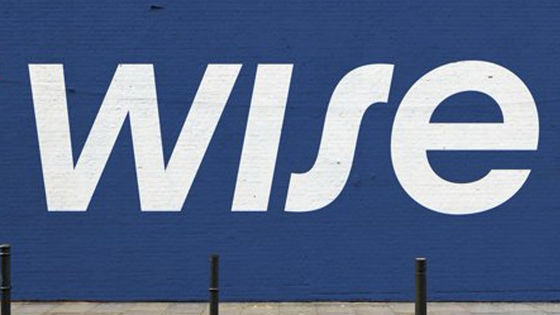 Kristo
Käämann
, CEO and co-founder of Wise, an online money transfer service founded in 2011, has been delinquent in taxes of over £ 720,000. An investigation was conducted by the
Behavior Monitoring Organization (FCA)
. Mr. Kerman has already been fined £ 360,000 by HM Revenue and Customs, and if the FCA decides he is 'ineligible,' Mr. Kerman will not only quit Wise's CEO, but also finance. There is a possibility that you will have to leave the industry.
FCA investigates Wise CEO Kristo Kaarmann over tax default
https://www.cnbc.com/2022/06/27/fca-investigates-wise-ceo-kristo-kaarmann-over-tax-default.html


FCA investigates Wise cofounder after tax default | Financial sector | The Guardian
https://www.theguardian.com/business/2022/jun/27/fca-investigates-wise-kristo-kaarmann

How Wise co-founder went from tech darling to tax list of shame | Financial sector | The Guardian
https://www.theguardian.com/business/2022/jun/27/wise-co-founder-tax-fca-kristo-kaarmann

Wise CEO Kristo Kaarman Investigated by FCA After Tax Breach, Company Says --Bloomberg
https://www.bloomberg.com/news/articles/2022-06-27/wise-says-uk-s-fca-is-investigating-ceo-kaarman-after-tax-breach

Mr. Kerman was fined for tax payments from 2017 to 2018, and he said that he was late in submitting his personal tax return and then paid what he should pay along with the delinquency charge.

According to Wise, an FCA investigation was conducted to determine if Mr. Carman did not meet regulatory obligations and standards in this matter, and Wise's board hired an outside lawyer to assist in the FCA investigation. The survey was completed in the fourth quarter of 2021.

Chairman of the Board, David Wells, took Carman's tax violations and FCA investigations very seriously, saying, 'We will continue to support Christ as CEO and cooperate fully whenever FCA requests. I will do it. '

In addition, if the FCA judges that Mr. Carman is not appropriate, Mr. Carman will be forced to retire from the CEO, and there is a possibility that he will not be able to work in the financial industry.

Mr. Carman is from Tallinn, the capital of Estonia. While working at Deloitte, one of London's Big Four accounting firms, I tried to send a Christmas bonus to my home country and lost £ 500 due to rate issues and was charged a fee of £ 15. From my experience, I came up with the idea of TransferWise, a service that avoids 'dropping' when sending money overseas with Mr. Tarvet Hinriks, the first employee of Skype.

After that, the company was founded in 2011 with the support of investors such as Sir Richard Branson, founder of the British Conglomerate Virgin Group, Niklas Zennström, founder of Skype, and Peter Thiel, co-founder of PayPal. did.

In February 2021, Transfer Wise changed its name to 'Wise'. With over 4 million customers trading from October to December 2021, it was listed in July 2021 and reached a valuation of £ 12 billion in September 2021. did. As a result, Mr. Carman and Mr. Hinriks are on the list of millionaires. Since then, investors have moved away from growth stocks due to concerns about rising interest rates, and Wise's stock price has fallen to 3.9 billion pounds (about 650 billion yen), which is less than half of the valuation at the time of listing.