An unidentified drug dealer confronts the Mononoke adventure Mysterious Tan animation 'Mononoke' is decided to be made into a movie and a special video is released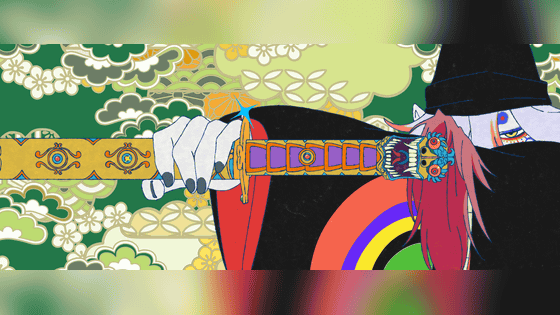 In 2007, the Fuji TV series depicts a 'mere drug dealer' who does not know his real name or identity, and travels while slashing the 'Mononoke' that is born from the emotions and grudges of people with a sword. It was announced that the anime 'Mononoke' broadcast in the 'Noitamina' frame will be made into a theater animation in the 15th anniversary project.

Movie version 'Mononoke' teaser site

https://www.mononoke-movie.com/
The released teaser video looks like this. In the first half, a video that looks back on 'Mononoke' is incorporated, but it seems that the novel video expression that surprised the viewers at that time has not faded at all.
Movie version 'Mononoke' special video / 15th anniversary project ban PV --YouTube
The enthusiasm of the cast and main staff for the production of the movie version is as follows.
Takahiro Sakurai, a drug seller:
The roots of the work was a part of 'Mysterious ~ ayakashi ~' that was aired in Noitamina in 2006.
Its name is 'Bakeneko'.
A few years later, 'Mononoke' began, and one of the conclusions was also 'Bakeneko'.
And in 2022.
The works that started with Bakeneko and ended with Bakeneko will start moving three times. I'm really looking forward to it.
Koji Yamamoto Producer:
When I saw my first work, 'Bakeneko,' I felt drunk when I saw the screen, and I felt anxious about losing my current position.
Since it was more than 15 years ago, it was still before the spread of high-definition, and the image quality was rough and it was a small screen that was not the horizontal 16: 9 screen as it is now.
I thought it would be even more amazing if I could express this world view on a large, dense screen.
This is the first and original work of director Kenji Nakamura.
The project was finally realized after overcoming many difficulties.
looking forward to.
Director Kenji Nakamura:
Are we living in a world where the happiness of individuals and the happiness of organizations and society as a whole match?
Isn't it very painful for me to be there, but isn't it judged to be normal in the world and society in general?
Furthermore, was there a world in history where the happiness of individuals and society as a whole matched and worked well?
While drawing the twisted feelings and feelings that arose from that contradiction, I would like the drug dealer to vividly slash the born Mononoke as if we were slashing ourselves.
Crowdfunding will also be held as a support project for the production announcement of this movie version. The amount is divided into 9 courses from 5,000 yen to 150,000 yen, and benefits such as the movie version production report viewing right and standby images are prepared.
Ubugoe | [Animation 'Mononoke' 15th Anniversary] New Theatrical Version Production Project
https://ubgoe.com/projects/193
Mononoke movie by 'Mononoke' 15th anniversary project — Kickstarter
https://www.kickstarter.com/projects/mononoke15th/mononoke-movie
In addition, the stage has been announced. Details will be revealed in a follow-up report.
This information was announced during the 15th anniversary of the anime 'Mononoke'.
Anime 'Mononoke' 15th Anniversary Festival [6/18 (Sat) 17: 00-live delivery] --YouTube
To commemorate the 15th anniversary, all 12 episodes from 18:00 on June 24th (Friday) and all 3 episodes of the predecessor work 'Kai-ayakashi-' 1 episode 'Bakeneko' will be delivered at once on YouTube LIVE. .. Furthermore, in July, it will be distributed free of charge on FOD, TVer, and GYAO.
In addition, in commemoration of the 15th anniversary, a visual public project drawn by 15 gorgeous painters will be held on official Twitter. First of all, the visual by Yaeko Ninagawa, who was in charge of the comicalization of 'Mononoke', has been released.


Anime 'Mononoke' 15th Anniversary Site
https://www.mononoke-15th.com/
©モノノ怪製作委員会
©ツインエンジン